---
It's been an extremely busy few months for global aviation services group Air Partner plc, with the company experiencing unusually high demand throughout the COVID-19 pandemic.
CEO Mark Briffa talks exclusively to BlueSky about what the company has seen this year and its plans for the future
The world has obviously changed a lot in the last few months as a result of COVID-19 - how has Air Partner been impacted?
As you would expect, the aviation industry has been severely impacted by COVID-19 and our operating environment is likely to remain drastically different for the foreseeable future. Due to our strategy of diversification, some areas of our business have benefitted from increased activity, while others have been negatively impacted.
We have seen unusually high levels of activity in our Group Charter and Freight divisions as a result of the pandemic, which have outweighed a decline in Safety & Security and Private Jets. Group Charter has carried out significant repatriation and corporate shuttle work, with the latter being particularly strong in Europe and the USA, as companies continue to prioritise the safety and wellbeing of their employees. Meanwhile, our Freight division has seen continued high demand for the transportation of emergency PPE from Asia to the UK, Europe and US.
Our unaudited management accounts showed an expected underlying profit before tax (PBT) of at least £10m for the first five months of our financial year to 30 June 2020 - to put this in perspective, our underlying PBT for the year ended 31 January 2020 was £4.2m.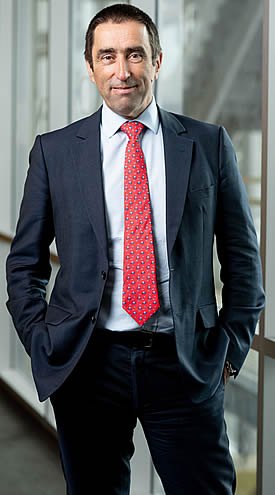 Can you give us any specific examples of COVID-19 related work you have carried out?
In January and February 2020, we carried out significant evacuation work for the UK government's Foreign & Commonwealth Office (FCO), flying back over 300 British and EU nationals from Wuhan, and repatriating 32 UK and Irish nationals from a cruise ship quarantined off the coast of Yokohama in Japan. This latter project was particularly complex, as the FCO was required to carry out the security screening of all passengers and their baggage in Tokyo before they could board the flight back to the UK.
Our security business Redline held full responsibility for this and arranged the transport of appropriate security equipment and operatives from the UK to Tokyo, working closely with our Group Charter and Freight teams. Our holistic solution ensured that the process for bringing the passengers safely back to the UK was as quick and seamless as possible.
How has Redline performed since you acquired the business in late 2019?
We have been very pleased with Redline's performance since acquisition. It has given us an entry point into the aviation security market, where we did not previously have a presence, enabling us to further extend the services we are able to offer our customers, in line with our stated strategy.
Earlier in July, we announced Redline has been appointed to develop and deliver a Security Management System for ISS Australia and New Zealand, which also marks our entry into the Australian market. We have also recently been awarded a 7-year contract from the UK Civil Aviation Authority to be the UK's sole certifier and quality assurer of free running explosive detection dogs. Other business wins have been secured with private aviation company Jet Edge, Nice Airport, facilities management company OCS Group UK, and Align JV to support on a HS2 project.
In addition, Redline has enhanced our ability to fulfil our customers' diverse requirements during the crisis and offer them holistic solutions, as demonstrated in the aforementioned evacuation of UK and Irish nationals from Japan.
Air Partner recently announced it has raised £7.5m through a share placing, can you tell us about that?
On 12 June 2020, we were very pleased to announce the successful completion of the Placing of new Ordinary Shares in the capital of the Company, raising gross proceeds of £7.5 million. The Directors believed it prudent to strengthen the Company's balance sheet so that we could repay the debt taken on at the time of the acquisition of Redline in December 2019 and also capitalise on new opportunities arising from COVID-19 that will help drive organic growth. We now enter the second half of the year with significantly reduced debt and good working capital.
What opportunities might you expect to see arising from COVID-19?
These opportunities might include significant government and commercial work, attracting key talent with books of business across the air charter industry, and opening new office locations in geographies where the market fundamentals are strong.
As lockdown restrictions are eased in a number of countries, what are you seeing?
Private Jets showed positive signs of recovery in May and June, especially in the USA, and our JetCard product delivered strong sales for the month of June. Recovery has been slightly slower in Europe, hampered by the UK's quarantine policies.
We had previously seen a significant decrease in Sports activity as numerous large sporting events scheduled for 2020, such as the Euros and Olympic Games, were postponed or cancelled. While we are still far from normal levels, nevertheless we are now seeing a pick-up in demand from this sector across Europe as sporting events have started to resume, which is very positive.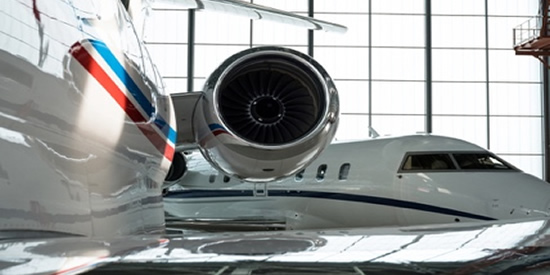 Are you re-evaluating any aspects of your business strategy in light of the year's events?
Our strategy remains to extend and enhance the services we are able to offer our customers, while reducing the Group's exposure to the volatility of the charter market and improving the overall quality of our earnings. M&A is a key component of this and we will continue to assess targeted acquisition opportunities that meet our strict criteria on an ongoing basis - while of course remaining mindful of the current economic climate and the need to conserve cash.
Organic growth is a key focus as well, and in 2019 we opened three new offices in Singapore, Houston and Dubai to support this. We still continue to consider potential new office locations in regions that align with the Group's growth strategy and provide attractive growth indicators. While new offices initially increase our cost base, we typically see a return within a year to 18 months, as they extend our geographical footprint, increase our global market share and grow our customer base.
What is your outlook for the rest of the year?
Like everyone else, we don't know how things will play out over the next few months and our visibility for the second half of the year is limited. We are seeing more normalised levels of demand for our services, and we are particularly encouraged by the level of enquiries we are receiving from our customers returning to our Private Jet and Safety & Security products. We expect activity here to continue on an upward turn in H2.
We remain confident in our ability to navigate the economic and regulatory uncertainty bought about by the COVID-19 pandemic, and continue to manage costs tightly across the Group to preserve cash and maintain our working capital. We have the benefit of a well-diversified business, anchored by great teams of people, whose efforts and hard work have been extraordinary during this challenging and busy time. I am confident that our teams will maximise any further opportunities that arise, and that we are well positioned to prosper, whatever the future may hold for our industry.