The Covid Pandemic - and why it will help business aviation

Alex Berry suggests, as devastating and terrible it is, the Covid pandemic has brought about the most positive repercussions for business aviation in decades . . .
Covid is a serious threat to life and businesses around the globe. The length and depth of the financial, social and physical challenge is appalling and not yet fully known. Taking that as obvious, let me ask you to remove the raw emotion from your analysis, and consider things in a wider context. Could it just be that this situation may turn out to be the most positive thing that has happened to business aviation in decades?

Take a snapshot of business aviation pre Covid. The environmental backlash against flying in general was approaching fever pitch. Private aviation was viewed by the masses as the epitome of hedge fund driven, self-indulgent, environmental destruction. Being rich was now, more than ever, a badge of dishonour and in combination rich people flying privately were scorned. Sure, our industry is making strides to address its environmental impact with great initiatives like sustainable aviation fuel and carbon offsetting progress, but we have a long, long way to go yet and even more environmentally friendly power solutions are more years away still. As a result, commercial and private aviation was starting to look a bit retro (and not in a good way!).
To confound this narrative, commercial airlines were offering ever lower fares, with, (at business class level) ever greater whistles and bells. First Class extended to Suites and butler services, tempting potential business aviation customers to save money and stick with the tried and tested. At least you wouldn't have to face Extinction Rebellion solo - you could just hide in the queue with the other regular fliers.

Every headline in the tabloid newspapers associated with business aviation usually contains a combination of the following: fat cat, flying palace, appalling, disgrace, billionaire, champagne .. etc, etc, you know the rest.

Step forward now to our new post-Covid reality.

Flying commercially has for the moment, effectively stopped. Even when routes do start to open the thought of spending any time in a commercial airport where they will encounter lots of people, even with social distancing measures, will prompt travellers to ask - is there an alternative?
Today's new celebrities are nurses and key workers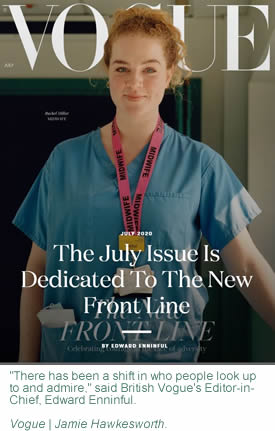 The environmental impact of aviation is, for the moment, being largely overshadowed and whilst being rich may not quite have been normalised it is very obvious that your value in society is no longer identified exclusively by your net worth.
Today's new celebrities are nurses and care workers. Even Eamonn Holmes and Ruth Langsford on UK prime time TV's This Morning concurred private jets have a place in society

For those thinking about the merits of business aviation, I say this:

Consider leaving your home, with only the people with whom you want to travel. Drive to your local airport to arrive at the time you have chosen to fly. Bypass the commercial terminal. Instead, check in at a private terminal away from commercial airline passengers. A car takes you directly to your aircraft and crew who show you their ' Covid FREE' certificates before you board.
On arrival you leave your aircraft, 100% sure you have not been exposed to the virus and depart to your destination.

THAT is business aviation. This is our industry. You have all been selling this for many decades but all of a sudden, the value of this proposition has just risen immeasurably. Business aviation is relevant.

Expand your mind further to private corporate shuttles. The time is ripe for these now from our smaller, regional airports (hurting from the loss of regional airline service). Operations centred on environmentally efficient aircraft flying incredibly important business routes.

Robust, environmentally friendly King Airs and Pilatus PC-12's (what an opportunity to see this type coming on to a UK AOC) are ideal to move small groups of architects and engineers around the country, efficiently. Working in concert to help build the northern powerhouse, the large infrastructure projects that aim to bring the per capita income of the UK's most deprived regions towards that of London and the south east.
Internationally, business aviation is ripe to play an incredibly important role as we start to fully understand the new post Brexit business environment. Business aviation, in all its forms, right up to Airbus Corporate Jets and Boeing Business Jets, can and should be a positive part of the future.
So, how do we get this message out?
Intelligently and with consideration, but we should not be hesitant to get this message out at speed. Because guess what, the very moment that the UK has one Covid free day it will be like the ubiquitous scene in the Men in Black movie franchise. Out comes the silver sonic screw driver and the collective memory is wiped.
In the first instance, personal communication is everything. Fortunately, and I know this from my time in sales at NetJets, VistaJet, Chapman Freeborn and most recently as advisor to Surf Air, there is not one business aviation company who hasn't been told that a customer would love to fly privately, but it's just too expensive. That may have been the case in the old pre-Covid world, but I would suggest that has changed dramatically. People buy 'value' and I would suggest to sales teams at business aviation operators, look closely at the enormous value you can now provide. Charter companies should be on the phone now, calling everyone who has ever told you they don't want to pay the price.
Whether you focus on cost per seat km in a shared model, a shared asset cost, invest in a jet card with paid hours upfront, or simply no commitment, ad hoc charter, every business model has a place for the customer who values their ability to travel safely, in a world where safe travel is currently the rarest of commodities.

For a period at least, business aviation is about to become the very best way to get around (apart from cycling of course !!!) So be bold, proactive and ingenious and make sure we get that message out there.
We have a lot of work to do and now is the time.
---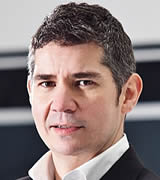 Alex Berry is passionate about the benefits of business aviation and sales. He has held senior sales and management roles over the last 18 years, latterly as Group Sales and Marketing Director for worldwide aircraft charter broker, Chapman Freeborn.
In 1998, as the first NetJets sales person outside central London, Alex began a pioneering journey introducing business aviation models to new and experienced customers alike. From NetJets to Marquis Jet, through Bombardier to VistaJet and finally Chapman Freeborn. Alex has been involved with sales and marketing of business aviation in all its forms, and at every level.
Now as an independent consultant in the sales process, working in business aviation and beyond, Alex helps companies become more successful, through improving their sales efforts, refining processes and developing colleagues through training, coaching and mentoring. Alex lives in Halifax, Yorkshire with his family - (the heartland of the UK) he says.
For companies/individuals looking for sales and marketing efforts, sales process or sales training contact Alex at:
alex@alexgberry.com | https://www.linkedin.com/in/alexgberry/?originalSubdomain=uk
---