Ireland
SONAS Aviation gains Irish AOC - two weeks into lockdown
By Alison Chambers, Resilient Editor
Graham Williamson is delaying the celebration "until the pubs are open," but he is delighted that his one-year old charter and management business SONAS Aviation was awarded its Irish AOC on 5th April - two weeks into the lockdown.
"Inspectors had to come into our Shannon office, socially distancing, to finalise the paperwork and hand over the certificate. They were brilliantly helpful," he says.
The rest of April immediately got busy with its initial Bombardier Challenger 605 despatched on repatriation charter flights out of Ireland. One charter involved an essential business flight transporting personnel and equipment for a company to Africa. "It was the only opportunity for the client to get to West Africa (with British Airways and Air France unable to cover). We flew nine passengers out and 11 back. The group was new to private charter, but appreciated the convenience, ease and comfort and have since recommended us to other colleagues in their sector."
Bizav is the smart option this summer
"We were a little quieter in May but still flew 57 hours. Lockdown measures diminish every day and we are seeing good forward bookings into June and July. As I see it, business aviation is looking to be the smart option for the summer.
"Our sector, incorrectly perceived as the preserve of 'fat cats,' really needed something to demonstrate our value and the situation we find ourselves in today is it.
"In the long term, I'm sure that commercial airline fares will rise exponentially too as we will sadly start to lose airlines from the market, along with some key routes."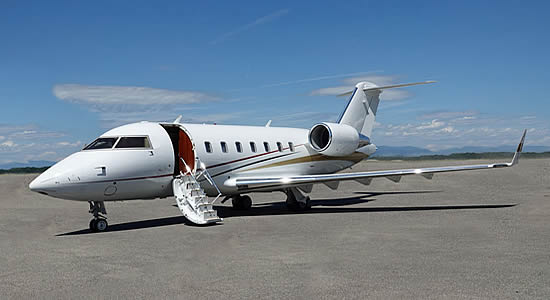 Second Challenger 605 to be based in the UK
SONAS will be introducing a second Challenger 605, also on the Irish register, next month, under management and available for charter based in the UK.
Working out of London as a TCO (Third Country Operator) SONAS is required to all apply for foreign carrier permits, but has found the CAA process quick and efficient. We hope to eventually secure pre-approval for specific city pairs and will duly be lobbying through EBAA and BBGA to help secure multi route permits," Graham highlighted. As a European operator SONAS will enjoy unfettered access throughout Europe both internally and to countries around the world.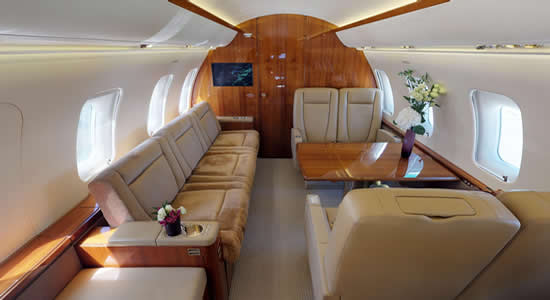 Well placed for Brexit
While recent events have overshadowed the Brexit challenges they have not gone away. SONAS Aviation is offering owners a simple transition for their aircraft to an EASA Operation, allowing free movement in Europe and unfettered traffic rights to the 44 countries covered by EU bilateral agreements, including the USA and Canada.
"In a post Brexit world, we can offer solutions based in an onshore EU jurisdiction, which has economic and legal stability, and a good international reputation. Ireland is a jurisdiction where aviation is a familiar and recognised industry and a skilled work force already exists," Graham adds.
Ireland offers aircraft owners and operators an attractive tax regime as an on-shore EU and OECD member state. The country has a very strong and growing network of double taxation agreements (over 70 to date) and is the home of the International Registry of Mobile Assets established under the Cape Town Convention, for which the Irish High Court has jurisdiction.
The EJ register is a relatively new Irish aircraft register for business and corporate aircraft. It builds on Ireland's reputation and know-how to offer an attractive registry solution for business and corporate aircraft. Administered by the Irish Aviation Authority, the EJ register offers a range of advantages to aircraft owners and operators. "This alternative jurisdiction, so close to the UK, with an excellent legal, finance and banking fraternity adds to the EJ appeal," he added.

---
Alison Chambers

, Resilient Editor.
---