Cargo:

FlightRadar shows cargo is king, bizav picking up

By Ian Harbison
Like many Avgeeks I use the Flightradar24.com website almost like background music - the window is always open on the computer. Previously, this was to check out aircraft and helicopters flying overhead but' since the pandemic, it has become an interesting tool to watch how things developed.
For example, places like Chateauroux in France suddenly became busy as aircraft were ferried there for storage - a British Airways Airbus A380, accompanied by an A319 to bring back the crew. Now a question mark hangs over the return to service of the aircraft with a number of airlines.

After a couple of weeks of lockdown, there was a steady increase in business aircraft use, a combination of repatriation flights, taking HNWIs to their second homes and essential / medevac services. More recently, when light aviation was allowed in Germany, the sky was black with aircraft on the first weekend, with several hundred in the air simultaneously.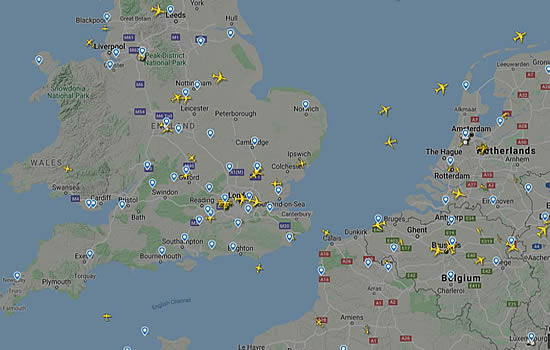 Flightradar24 | 19:00 hrs BST | 3rd June 2020.
The biggest change by far has been the explosion in cargo traffic. Over the Atlantic, freighters often outnumbered passenger aircraft, with a wide mix of airlines and some unusual route segments. Late at night, the only aircraft in the air over the UK were also freighters, also from a wide range of operators and linking very diverse and unusual destinations like Wroclaw to Shannon. That flight was operated by the Saab 340, which was joined by other unusual types we probably thought were out of service in Europe, including the Fairchild Metro and Embraer EMB-120 Brasilia - the venerable commuterliners of the 1980s enjoying a new lease of life.

A good example of reaction to COVID-19 is an Etihad Boeing 777F operating from Heathrow to Basel –surely this had be pharmaceuticals as many of the major manufacturers are based around the Swiss city and the airport has a specially built, temperature-controlled cargo facility to handle these materials.

Finally, with such reduced flying, less restricted airspace has allowed survey aircraft to operate over the UK in areas where it would normally be difficult. Huge areas of the country have been examined for a range of agencies not just by British aircraft but aircraft from Denmark, Italy and Luxembourg.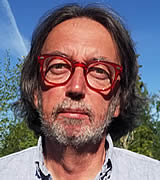 ---
Ian Harbison is freelance Editor of MRO Management and Low Cost and Regional Airline Business magazines as well as a freelance journalist specialising in maintenance, interiors, training and environment/sustainability. He has worked in the industry for decades, including handling PR for a regional aircraft manufacturer and a defence electronics company.
---