Canada
Despite the pandemic, Bombardier stays on track with SC expansion
By Jane Stanbury
Throughout the coronavirus pandemic Bombardier has kept its service centre expansion projects on track, and as an essential service, has continued to operate its growing footprint of service centres, supporting customers worldwide.
Its service centres and mobile response team (MRT) have provided uninterrupted global service throughout the Covid-19 pandemic and been ready to support what has been a myriad of requests.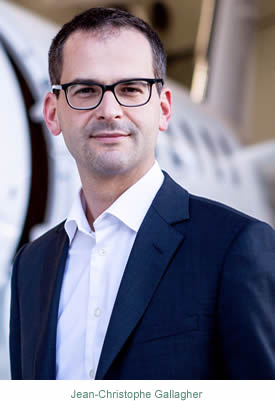 Jean-Christophe Gallagher, Vice President-General Manager, Customer Experience, Bombardier Aviation highlights that service teams have also been standing by to ensure customers and operators have their aircraft available for repatriation and medevac missions too. "The most pronounced impact we have noticed has been increased flexibility and capacity needed to support maintenance requests with shorter lead time requirements – while adhering to strict health and safety protocols to protect our employees and customers." An unexpected benefit of this resulted in Bombardier technicians having an even closer rapport with its customers.
All employees and customers on site are required to wear Personal Protective Equipment (PPE). Strict screening measures and temperature checks are given to visitors, employees and management at each site. The frequency of stringent cleaning and disinfection of sites has increased, and tip-to-tail aircraft sanitization protocols using ionizing aircraft sanitizers at each Service Centre has been introduced.
Flight restrictions and border closures have resulted in many Bombardier customers taking the opportunity to conduct preventative aircraft maintenance or undertake significant interior modifications and enhancements, he said. Special incentives have also been put in place to encourage owners to bring jets home to Bombardier.
Free aircraft parking at Bombardier service facilities is being provided in conjunction with certain services being carried out. In addition the MRT– including technicians and vehicles based in Luton, Linz, Paris and Nice – remains at the ready to travel wherever needed to support customers' key maintenance needs.
Bombardier has added several new service centres, line maintenance stations (LMS) and MRT vehicles and aircraft to support Learjet, Challenger and Global aircraft customers worldwide. "The aftermarket business is a critical part of our overall business, and we continue to significantly invest in it," says Jean-Christophe.
Ongoing service centre projects include quadrupling the footprint of its Singapore service centre, expansion of its service centre at London Biggin Hill, UK where it is doubling the facility capacity to 250,000 sq ft and introducing sought-after service capabilities and state-of-the-art installations. A new Challenger 300 parts aircraft is based in Frankfurt, Germany. In the USA the addition of a new service centre in Miami-Dade County, Florida is also in play, plus new line maintenance stations in Teterboro and Van Nuys which have joined the network.
The OEM is also continuing to evolve its Connected Aircraft program. Working in tandem with GE aviation, Bombardier is creating new tip-to-tail connectivity solutions for its customers which will position aircraft health management capability at Bombardier customers' fingertips, enabling specific data-driven decisions.

---
Jane Stanbury

, ArenaGroup Associates.
---