Turboprops
Turboprops playing a key role during covid-19 outbreak
Whilst every industry has been impacted in one way or another during the COVID-19 crisis, aviation is arguably the most affected with thousands of grounded aircraft, uncertainty for future operations and fears for job security.
Private aviation, on the other hand, received a boost in demand during the first weeks of the pandemic, serving as a reliable option for those in need of repatriation due to commercial flight cancellations.
Moreover, private aviation is playing a key role for those still in need of domestic travel and for humanitarian reasons. And one specific type of aircraft is serving as the workhorse in times of crisis: the reliable and cost-effective turboprop. The flexibility of these aircraft is their key advantage. Built for extreme conditions; ability to access isolated locations (and all types of runway surface); adapting to passenger transportation, cargo, or medevac.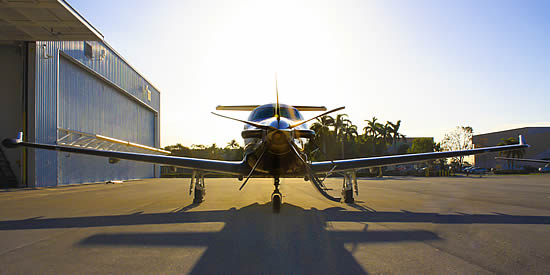 Monarch Air Group Pilatus
A good example is Air Greenland's 8-hour turboprop flight from Nuuk, Greenland, to Copenhagen, Denmark. COVID-19 tests can't be processed in Greenland, so the tests must be flown to Copenhagen. The flight is made on a Dash 8-200, with a refueling stop in Iceland. In normal circumstances there is no demand, nor the operational capacity, to operate a larger commercial aircraft at Nuuk airport, making turboprops essential for thousands of people, especially in times of crisis.
Connecting isolated people, businesses and communities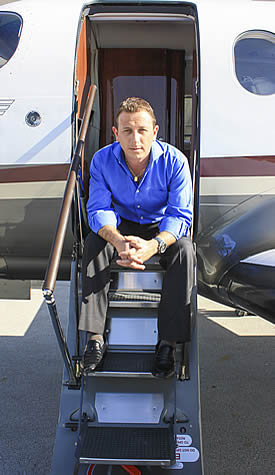 Private charter company Monarch Air Group, based in Fort Lauderdale International Airport, received a peak of 40% in bookings compared to March 2019 for private jet flights, transporting those who wanted to reduce the spread of the virus thanks to smaller terminals and fewer passengers in the cabin. Nevertheless, today, the demand for turboprops has maintained an upward trend. There are people that still need to transport to other cities for multiple reasons and are opting to do so in a cost-effective manner.
"First, the peak in demand was supported by long-range private jets to transport passengers that were stuck at airports far from home," said David Gitman, President of Monarch Air Group.
"Today, private aviation is serving a dual purpose, remaining accessible for a wider array of people thanks to the low operational costs of turboprops and generating great flexibility for the transportation of all types of cargo.
"This has been the role of private aviation for decades, but in times of crisis is when its reliability can be the difference between transporting medical kits to fight a pandemic or leaving a community isolated."
David Gitman, President of Monarch Air Group.