Belgium
Repatriation and medical flights dominate ASL's agenda
By Paul Eden
During March and April Europe's ASL Group operated repatriation and other 'essential' flights, including medical missions and moving healthcare personnel, to 116 cities in 34 countries, carrying more than 1,200 passengers. "We've flown to Florida, New York, Norway, Turkey, South Africa, Morocco and more," says Maxime Wauters, Group Safety Manager and pilot for the Group.
Based in Belgium and the Netherlands, the company operates a fleet of more than 40 business jets across its ASL Private Jet Services and JetNetherlands brands, together with the Embraer ERJ135 and ERJ145 with ACE, its corporate airline.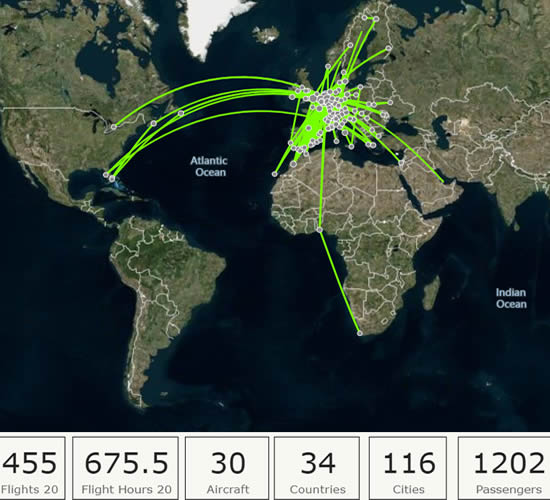 Flight Web March-April 2020 | ASL group repatriation and essential mission flying during March and April.
Fast expanding and forward leaning, the company is continuing its growth plans as far as lockdown allows. Wauters explains: "We're expecting a couple of new aircraft to join the fleet and last week we started construction of a hangar and general aviation terminal at Liege. We're also working on a very important sustainability and ecology project."
Our focus now is on combating coronavirus, moving medical supplies and personnel, and repatriating citizens stranded abroad. Demonstrating the versatility and can-do attitude that typifies business aviation, the ASL team even turned its hand to chartering freighters.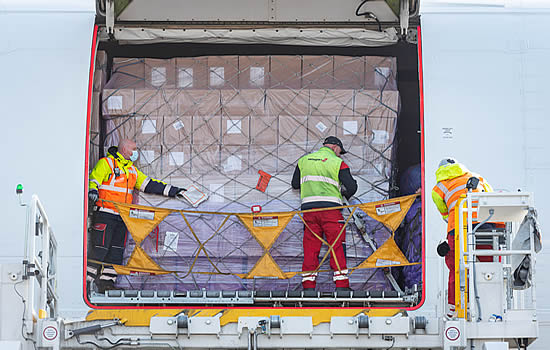 Medical supplies arrive at Liege via ASL-chartered 747
"If our clients need something we don't have, we find it. One of our shareholders had contacts in China and our team used this expertise in rapid problem solving to charter four Boeing 747 flights and import millions of masks and other medical supplies to Liege," Wauters proudly reveals.
He describes repatriation flying as 'quite challenging'. "Most of our repatriation flights come in as last-minute requests from direct clients, governments, official agencies, embassies or brokers. The biggest challenge is to make sure each flight can be completed. Countries have implemented a wide and varied range of confinement measures, in a rather uncoordinated way, and sometimes these aren't clearly communicated, making our planning very complex."
Offering positioning flights to medical staff
Repatriation flights are one-way by nature; in simple terms, that means around half ASL's recent flying has been empty. "So we decided to offer these flights to medical staff, NGOs, government officials and diplomats directly involved in the fight against the COVID-19 outbreak," Wauters says. "All empty leg flights are posted on our website, communicated through platforms including Avinode, and to our most important brokers.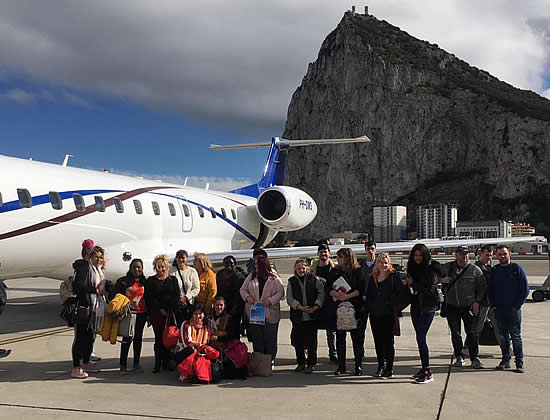 British nursing team delivered to Gibraltar by ACE ERJ
"One of our most significant flights was at the beginning of the outbreak, when we moved a team of nurses from the UK to Gibraltar to support hospitals coming under pressure from the outbreak," Wauters says. By mid-April, however, the pace of repatriation flying had slowed and ASL's operation was reducing as a consequence.
"We believe that owing to the nature of our business and our industry, which is based on reactivity and flexibility, we'll be ready to operate fully again almost immediately, unlike our friends in the airline sector. We just don't know when . . . "
---
| | |
| --- | --- |
| | A life-long, profoundly passionate aviation enthusiast, Paul E. Eden began writing about aircraft in 1996 and became a freelance aerospace writer and editor in 2003. He says his addiction began with a Matchbox Spitfire model kit and the Ladybird Book of Aircraft, around 1975. Since then, he has written for the Official RAF Annual Review and Salute publications, and currently edits and writes Executive and VIP Aviation International magazine. A regular contributor to a number of specialist publications, including Aerospace, the journal of the Royal Aeronautical Society, and airline, cargo and flight test magazines, he also blogs for Runway Girl Network. |
His first book for Bloomsbury, The Official Illustrated History of RAF Search and Rescue, is scheduled for publication in June 2020.
Blog: https://pauleeden.wordpress.com
http://uk.linkedin.com/pub/paul-e-eden/15/9a5/671
Twitter: @TwoDrones
---