West Palm Beach, Florida
Collins Aerospace adds new functionality in swift response to COVID crisis
By Paul Eden
Early in April, global business aviation flying fell to as little as 20% of its 2019 rates for the same period. Depending on location, those rates subsequently increased, so that today, activity is typically down by between 50 and 70% compared with last year's figures.
For Dorothea Henderson, Vice President Business Aviation & Digital Solutions, Collins Aerospace, this might then be an easy time. With a suite of well-established digital solutions, including the ARINCDirect Flight Operations System (FOS) and flight planning products, in their portfolio and considerably reduced demand, Henderson and her team ought to be relaxing in lockdown.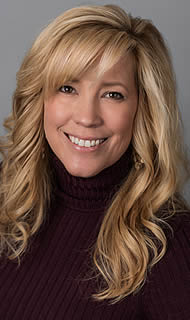 In reality, she says while the products are performing exactly as advertised, she and her team are reacting to requirements of critical importance that they could never have envisaged, even just two months ago.
"When the coronavirus crisis began we were bombarded with questions from our customers. 'Where can we fly? We've heard this airport is closed.' 'We've heard we have to fly around this country, can you help us?' It was overwhelming. There was no one place they could go for the information.
"One of the first things we did was set up a 7/24 COVID customer helpdesk. Now we're learning and improving the toolsets. We've added a graphic overlay on our iPad app, for example, showing COVID-related travel restrictions. It means that as pilots file a flight plan, they can see exactly where restrictions are and can react appropriately. That wasn't in the toolkit before. We're updating COVID NOTAMs on our website every five minutes too.
"Every Monday, Wednesday and Friday we have innovation meetings, focussing on the challenges we're facing every day and seeing how we can tweak our toolset and how we provide services in response. We're looking at how to help customers today and what this will all look like during recovery and what new needs they'll have then. This is going to change the face of travel."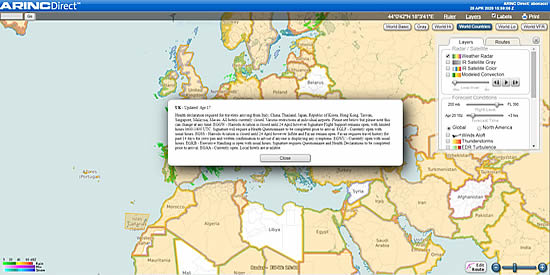 Henderson says the pandemic has revealed areas of weakness in the Collins Aerospace business aviation offering, but equally it has demonstrated its strength and ability to adapt to issues never previously seen nor even considered.
Outside the digital suite, she says: "We're also waving connectivity fees associated with humanitarian flights, and we are supporting our customers who are donating their aircraft and crews to help the frontline. All our connectivity partners have stepped up to help with that."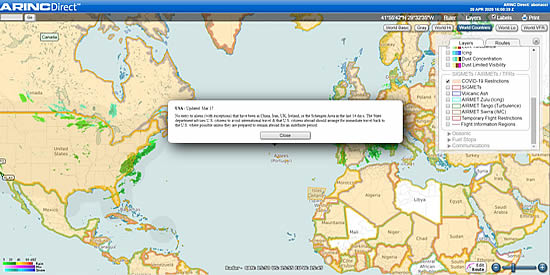 The situation has made her think differently about her team. With a background primarily in commercial aviation, Henderson had been in business aviation only a year before COVID-19 emerged. She says the industry's passion was clear from day one and continues to surprise her.
"When I look at my staff and how they talk about this in our innovation meetings, it's almost as though the way we're reacting and the way the industry as a whole is reacting isn't an exceptional feat, it's just what they do. The speed at which we've been able to move on new ideas has been phenomenal. I'm extremely proud of what we do and what we've been doing in response to COVID, and to be part of this team.
"The reality is that this is a unique industry and I think it's ideally positioned to take a leading role in recovery."
---
| | |
| --- | --- |
| | A life-long, profoundly passionate aviation enthusiast, Paul E. Eden began writing about aircraft in 1996 and became a freelance aerospace writer and editor in 2003. He says his addiction began with a Matchbox Spitfire model kit and the Ladybird Book of Aircraft, around 1975. Since then, he has written for the Official RAF Annual Review and Salute publications, and currently edits and writes Executive and VIP Aviation International magazine. A regular contributor to a number of specialist publications, including Aerospace, the journal of the Royal Aeronautical Society, and airline, cargo and flight test magazines, he also blogs for Runway Girl Network. |
His first book for Bloomsbury, The Official Illustrated History of RAF Search and Rescue, is scheduled for publication in June 2020.
Blog: https://pauleeden.wordpress.com
http://uk.linkedin.com/pub/paul-e-eden/15/9a5/671
Twitter: @TwoDrones
---