Regional Aviation
ERA, RAA hail a welcome relief
Reporting by Keith Mwanalushi
Regional aviation trade bodies have been strongly advocating for urgent relief measures to counter the effects of the Covid-19 outbreak for their airline members.
As the European Regions Airline Association (ERA) indicates, regional carriers are facing a significant cash liquidity issue due to little, or in many cases, no commercial operations. In its most recent acknowledgment, ERA welcomed the EUROCONTROL member states' decision to defer air traffic control fees.
ERA states that the total bill for air navigation and associated services for February was €518m and the invoices for each airline were raised in mid-March, with payment due by 13 April 2020 for immediate disbursement to the individual states. These will now be deferred to November. The decision comes as a relief for Europe's airlines to ensure recovery is possible and the future viability of the industry.
ERA Director General Montserrat Barriga said with air traffic down 90% across Europe, there has been an urgent need to mitigate the devastating effects of this significant and unprecedented liquidity crisis. "This swift action taken by the EUROCONTROL member states will provide airlines with more flexibility as they financially plan for the future."
US RAA welcomes CARES Act
In the United States, the Regional Airline Association (RAA) applauded the Senate's unanimous passage of the Coronavirus Aid, Relief, and Economic Security Act (CARES Act), a $2 trillion stimulus bill that provides vital financial assistance to help the airline industry overcome the staggering impacts of Covid-19. RAA anticipates that the financial support will ensure regional airlines maintain the "ready status" needed to immediately bring air service back up as the U.S. economy recovers.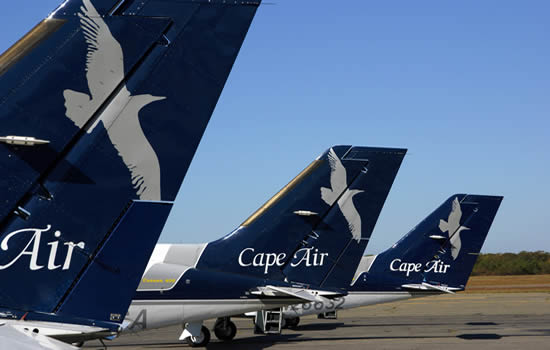 In the spirit of keeping communities connected through essential flying, Cape Air, the largest commuter airline and an independent regional carrier in the US supports the RAA in recognising any packages that can continue connecting passengers from various communities.
Unlike the majority of regional carriers that fly for mainline carriers, Cape Air is an independent, employee-owned airline. Trish Lorino, Vice President, Marketing and Public Relations tells Resilience Aviation that over 850 employees of Cape Air are wholly focused on maintaining that community connection, providing safe and reliable service: "Any relief afforded to us through the CARES Act would be critical in maintaining our ability to provide that level of service."

---
| | |
| --- | --- |
| Twitter: @KeithMwanalushi | An aviation enthusiast since childhood, Keith Mwanalushi started his aviation career as an account executive at a public relations firm. He was responsible for coordinating PR campaigns on behalf of British Airways in Zambia. Upon moving to the UK in 2004, Keith has fulfilled several roles as an aviation journalist and editor for several industry leading publications including African Aerospace, Arabian Aerospace, Low cost & Regional Airline Business and Airline Cargo Management. He is currently editor-in-chief at AviTrader MRO. Keith has accrued 20 years' experience in airline PR, as a qualified practitoner and aviation journalism collectively. He lives in London and his closest 'regional' airport is London Heathrow. Keith enjoys travelling for business and leisure and can't wait to get airborne again. |
---