United States
Business aviation - Last to suffer, first to recover?
Following a flurry of charter activity in March owing to the coronavirus, many business aviation companies are finding the current situation challenging and complicated as restrictions abound. A recent podcast, hosted by Avionics International's Editor in Chief Woodrow Bellamy III, tackled how and when we as an industry will get back to normal after the pandemic.
Ian Moore, Chief Commercial Officer of global aviation provider, VistaJet, shared that his company had experienced an increase in demand for charter flights in March with travel restrictions coming thick and fast on commercial airlines. Interestingly, many clients hadn't flown privately before.
"Going forward as an industry it is important that we work together to get through the current crisis," said Moore. "We are in a high fixed cost industry and need to keep our industry alive. If every part of the supply chain pulls together, there will be a very strong return when things open up."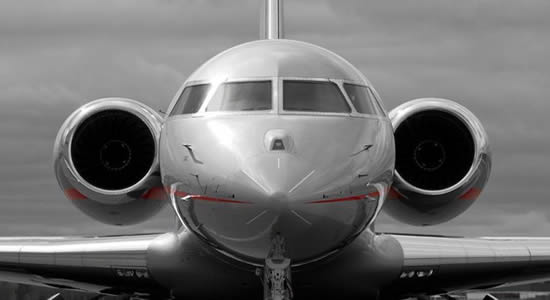 VistaJet Global 7500
"People will remember this for a very long time and it will change the way that people travel," he continued. "Clients will favour an enclosed, sanitised cabin and will prefer to fly with operators they know and trust."
Optimistically, he anticipates as the last to suffer, private aviation will likely be the first one to recover. And when it comes back it will come back big.
Per Marthinsson, founder and EVP of online charter marketplace, Avinode Group, echoes this and is optimistic for the future. He anticipates that following a quick slowdown of activity, a quick pick-up is likely. He expects a faster more aggressive comeback than in the commercial airline sector.
"In March, many people who didn't normally fly in private jets did so for a time as it was the only alternative to a crowded airline terminal and commercial airline cabin," said Marthinsson. "Some people will prefer to continue to travel privately."
Autumn rebound, say Avinode members
So, when can we expect a return to activity? Per states that based on Avinode research, European operators are looking forward to a return to activity in the summer (typically peak season in Europe). Avinode members were more split on a summer return, but Per added that the majority of both their European members and operators are optimistic for the autumn.
Uptick for MRO
Peter Antonenko, COO of global dealer JetCraft, highlighted that business jet owners are using the downtime to get their aircraft serviced or maintained, wherever possible. "There is a lot of positivity and innovation flowing out of this situation," he said. JetCraft were still finding ways to close deals and progress transactions. "We just have to be more creative in doing so," he said.
Looking ahead, he sees business aviation as having a big advantage, since personal safety is more important than ever. Companies will want to move their people around the world as safely as possible. He himself can't wait is get back on the road soon.
Avionics International's next free webinar is on April 23 at 11:00 hrs EDT. Titled 'How to exploit real-time big data to optimize aviation operations cruising the skies with confidence'