United States
IADA's AircraftExchange portal handles $5.4bn sales in its first year
Nearly 1.7 aircraft per day for entire year
In its first year in operation, the exclusive pre-owned aircraft search portal of the International Aircraft Dealers Association (IADA) has handled more than $5.4bn dollars in pre-owned aircraft sales.
Since the launch of IADA's www.AircraftExchange.com on February 1st 2019, IADA dealers have recorded sales of 615 aircraft listed on the site.

"The sales of previously owned aircraft have exceeded our expectations for a startup website and the momentum is building," said IADA Executive Director Wayne Starling. "In just the past five months, nearly 400 aircraft worth $3.8 billion listed on our site changed hands."
The site's first year in operation generated nearly 1.7 aircraft sales per day on average, for 365 days of the year, Starling noted. "IADA has firmly established www.AircraftExchange.com as the go-to place for aircraft sellers that want to see their aircraft sold by the best professionals in the business," he added.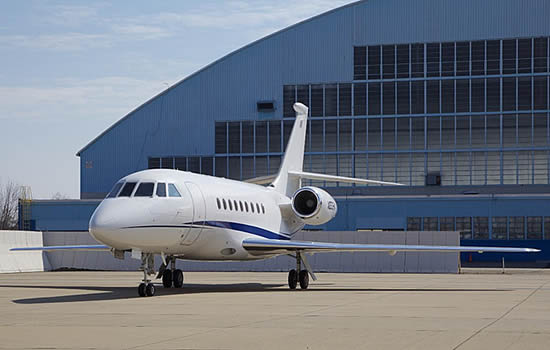 2007 Dassault Falcon 2000EX Easy II offered by Hatt & Associates and JET HQ is one of 400 business jets listed.
The site generally averages more than 500 aircraft available for sale exclusively from IADA accredited dealers. There are almost 400 jets, over 70 turboprops, 20 piston aircraft, and 15 helicopters on the site today.
IADA has contracted with Diane Levine-Wilson to ensure that aircraft search data provided exclusively by the accredited dealers on the organization's aircraft search website is accurate and up to date for buyers and sellers of business aircraft. She is a well-known and respected researcher in the aviation industry whose responsibility is protecting and safeguarding the integrity of the aircraft data presented on IADA's search portal.
IADA's groundbreaking available aircraft search portal makes it much easier and quicker for buyers and sellers to transact airplane deals. The new portal takes advantage of the strength of the organization, high quality of its brokers and the world-class aircraft they handle. Buyers can create a watch list with custom alerts and updates to receive prompt notifications when desired aircraft become available and to track price changes. A weekly aircraft report is sent on Fridays, reflecting that week's newly listed aircraft and those that have sold. The system also generates announcements of aircraft availabilities before they hit the public market.