Kazan, Russia
Rostec ready start deliveries of the Ansat Aurus helicopter
Russian Helicopters Holding (part of Rostec State Corporation) has received approval from Rosaviatsiya - the Russian Federal Air Transport Agency - to start producing Ansat helicopters equipped with the Aurus brand comfortable cabin, allowing mass production and deliveries of this Ansat modification.
Certification testing of the Ansat Aurus Design was successfully completed in early February 2020. The certification tests were aimed at assessing performance of equipment in the cabin and electromagnetic compatibility with avionics.
The cabin layout - the largest in its class - comprises two VIP seats plus three seats for accompanying passengers. To achieve optimum ergonomic design, the cabin was developed using both computer modeling and anthropometric testing.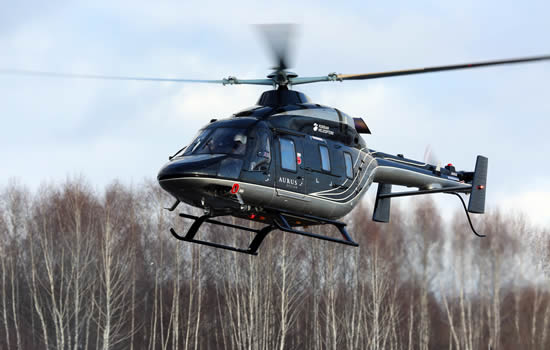 "Ansat is a universal helicopter that has proven itself in several different fields," said Oleg Yevtushenko Executive Director of Rostec Corporation. "High reliability, ease of maintenance, compact size and a spacious cabin make Ansat one of the best helicopters for passenger transportation. The modified certificate, which allows [us] to start serial production of a helicopter with a VIP cabin in the style of the Aurus brand, opens up new prospects for its operation."
"The Ansat Aurus Design will get its first operator very soon, and the interest shown in this helicopter at the MAKS air show foretells new orders," said Russian Helicopters CEO, Andrey Boginsky. "The use of best domestic technologies and materials, as well as the attention to detail are the hallmarks of the Aurus brand, and we, with our colleagues from FSUE NAMI, have worked hard to create the design of the Ansat helicopter in the best traditions of this brand. The helicopter possesses excellent flight performance characteristics and provides an uncompromising level of flight safety."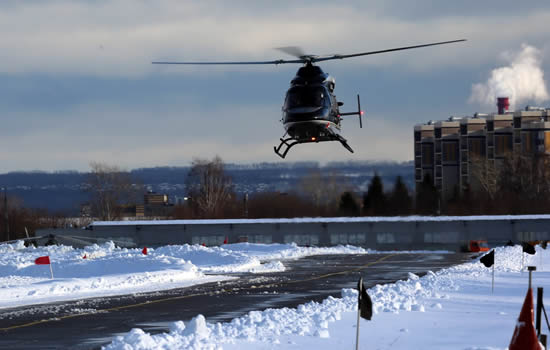 The Ansat Aurus Design design project was carried out by specialists of the Federal State Unitary Enterprise NAMI, the leading Russian scientific organization in the field of automotive development, and a designer and manufacturer of a line of luxury cars under the Aurus brand. The first demonstration Ansat helicopter in Aurus brand style was held at the static exposition of Russian Helicopters as part of MAKS-2019 air show. During the show, the model was examined by the Russian President Vladimir Putin and the President of Turkey Recep Tayyip Erdoğan.
The light multipurpose Ansat helicopter was designed by the Kazan Helicopter Plant's design bureau. It is equipped with two engines and can be used for normal passenger and VIP transport, cargo delivery, environmental monitoring and as an air medical helicopter. High-altitude tests of Ansat have been successfully completed, which confirmed the possibility of its operation in mountainous terrain at altitudes up to 3,500 meters. The helicopter can be operated in a temperature range between -45 and +50 degrees Celsius.