Montreal, Canada
Bombardier chooses bizav over locos
Company will dispose of Bombardier Transportation, which manufactures trains, monorails and locomotives
Bombardier has made the strategic decision to focus exclusively on business aviation and plans to accelerate its deleveraging through the sale of its rail business.
"Today marks an exciting new chapter for Bombardier," said President and CEO Alain Bellemare. "Going forward, we will focus all our capital, energy and resources on accelerating growth and driving margin expansion in our market-leading $7bn business aircraft franchise.
"With a stronger balance sheet after the completion of this transaction, an industry-leading portfolio of products, a strong backlog, and a rapidly growing aftermarket business, we will compete in this market from a position of strength."
The company has chosen to dispose of Bombardier Transportation, which manufactures trains, monorails, locomotives and associated systems. This division will be incorporated by the French company Alstom, which will pay $8.2bn.
"We are confident that the sale of our rail business to Alstom is the right action for all stakeholders," continued Bellemare. "As a company, their mission to provide the world's most efficient mobility solutions, their commitment to technology and their focus on sustainability will serve our customers well. They also appreciate and value our technology and capabilities. Above all, they recognize our talented and passionate employees and the great work they have done."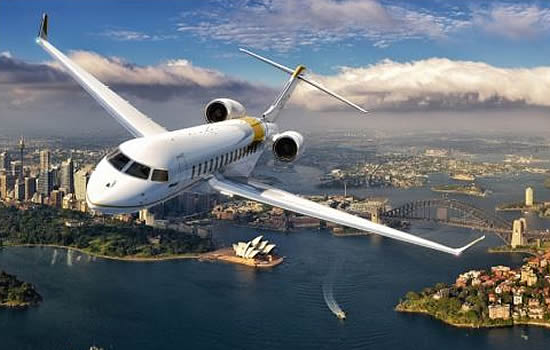 Bombardier's flagship aircraft, the all new Global 7500, is the world's largest, longest-range and most advanced business jet.
For more than 30 years, Bombardier has designed, built and supported one of the largest installed bases in business jet history, which today stands at more than 4,800 aircraft. It is powered by a proud heritage, a commitment to exceptional customer service and more than 18,000 talented and passionate employees.
Business jet deliveries are expected to grow significantly, driven by the large cabin segment. Underlying this growth, is continued global economic growth, the further expansion of charter and fractional ownership business models, and a replacement cycle supported by newer and more efficient aircraft.
Having just completed a major product investment cycle, Bombardier boasts the best aircraft product line-up in the industry. Its flagship aircraft, the all new Global 7500, is the world's largest, longest-range and most advanced business jet. In 2019, Bombardier also brought into service its new Global 5500 and Global 6500 aircraft with better than promised performance. Bombardier Aviation's industry-leading portfolio of aircraft also includes the Challenger 350 and Challenger 650 aircraft, best-selling in their respective class, as well as the new Learjet 75 Liberty. With a $14.4 billion backlog, the largest in the industry, Bombardier is very well positioned to compete, win, grow, and create shareholder value. For 2020, Bombardier Aviation expects to deliver 160 or more aircraft.
Bombardier continues its commitment to exceptional customer service, having announced major expansions to its service and support network. The Company is currently executing on this growth agenda through projects around the world, including new and expanded facilities in Singapore, London and Miami.