Singapore
Jet Aviation Singapore supports AOG requests in the region and beyond
Jet Aviation Singapore is extending its AOG support to the broadest practical physical range in order to help recover AOG aircraft for customers as quickly as possible.
The company has supported more than 100 AOG aircraft since 2018, including areas as far as Tahiti, the UK and the USA. Singapore's dedicated AOG team operates within the company's global AOG network. Jet Aviation has been supporting customers throughout the region for more than 40 years.
A significant part of that support involves provision of ad hoc technical maintenance and assistance to Aircraft-On-Ground (AOG) missions. Traditionally, Singapore's AOG requests originate in countries within Asia, such as Malaysia, Indonesia, Thailand, China, Japan, Vietnam, India, the Philippines and Australia. Now operating within Jet Aviation's dedicated global AOG team, Singapore's AOG team increasingly supports AOG aircraft in locations outside its region.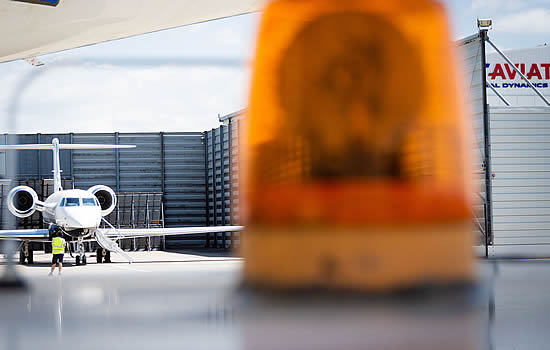 "Our AOG support outreach capabilities extend far beyond Asia," says Louis Leong, Jet Aviation's VP Regional Operations Asia and GM of its MRO and FBO facility in Singapore. "As part of our uncompromising drive to deliver premium customer service when and where needed, we have re-structured our global AOG support team to ensure the fasted recovery times possible. Our team of competent and experienced engineers is always ready to support our customers travel and operational requirements."
Jet Aviation Singapore is based at Singapore's Seletar Airport and is a Factory Authorized Service Center and Warranty Repair Facility for a wide range of Boeing Business Jets, Daher-Socata, Dassault, Embraer and Gulfstream aircraft. It is also the designated Maintenance Response Team for Pratt & Whitney Canada 307 and 308 series engines and the Rolls-Royce AE3007 series engine for the Asia Pacific region.
Asia Pacific's first 96-month inspection on a Lineage 1000
In further news, Jet Aviation Singapore has completed the region's first 96-month inspection on an Embraer Lineage 1000. The 96-month inspection was completed in conjunction with a major pylon modification and a Controller Pilot Data Link Communications (CPDLC) system upgrade. Both the service bulletin modification and the upgrade are also regional firsts.
"We continuously strive to improve our capabilities by investing in new technologies and the ongoing training of our employees," said Louis Leong. "Our team of engineers in Singapore worked closely with Embraer to support this heavy maintenance project on behalf of our mutual customer's operational requirements. We have a long and trusted working relationship with Embraer, which this inaugural accomplishment highlights."
Joe Reckling, Senior Vice President, Regional Operations Asia Pacific, added, "Successfully completing three simultaneous regional firsts is a great credit to the team. This achievement truly demonstrates their outstanding capabilities and unwavering commitment to the highest standards."
Jet Aviation's MRO facility in Singapore has been an Embraer Authorized Service Center since 2007. The company is able to support the full range of Embraer Executive Jets, including the Phenom 100, Phenom 300, Legacy 450 and Legacy 500 aircraft.