Singapore
Universal Aviation Singapore earns IS-BAH Stage 2 Accreditation
Universal Aviation Singapore, based at Seletar Airport (WSSL), has earned Stage 2 accreditaton under the International Standard for Business Aviation Handling (IS-BAH).
Universal Aviation, the ground support division of Universal Weather and Aviation, Inc., has more than 50 locations in 20 countries.
"We are proud to become the first Universal Aviation location in the Asia-Pacific region to earn IS-BAH Stage 2 registration," said Yvonne Chan, Managing Director, Universal Aviation Singapore. "This honor keeps our momentum going in 2020 from a very productive 2019 in which we saw the opening of the new Seletar Business Aviation Centre (SBAC), our own newly renovated ops center and our purchase of a brand new towbar-less lektro tug"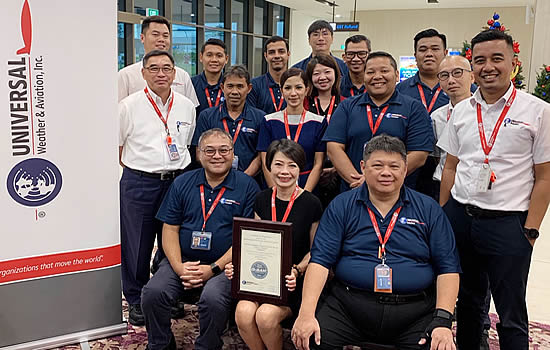 The International Standard for Business Aircraft Handling (IS-BAH) is a set of global industry best practices for business aviation ground handlers, which features at its core a safety management system (SMS). The IS-BAH follows the structure of the International Standard for Business Aircraft Operations (IS-BAO) Program and incorporates the NATA Safety 1st Ground Audit Program. IS-BAH is the global industry standard for handlers and operators around the world to meet the coming SMS requirements from the International Civil Aviation Organization (ICAO). Universal Aviation Singapore earned its IS-BAH Stage 1 registration in 2018.
"Congratulations to the entire Universal Aviation Singapore team for achieving IS-BAH Stage 2," said IS-BAH program director Terry Yeomans. "The team has confirmed their commitment to the management of safety to both their staff and customers by demonstrating positive signs of maturity ongoing improvement throughout the scope of activities offered at Seletar Airport to the business aviation community."
Global ground support network expanded to Turkey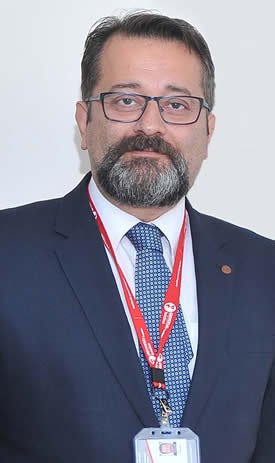 In further news, Universal continues to expand its global network with the opening of Universal Aviation Turkey, based at Ataturk Airport (LTBA) in Istanbul and providing supervisory ground support for business aircraft at all airports across Turkey. Univerasl Aviation Turkey is a partnership between Universal Aviation and Ferda Yildiz and Kaan Air locally.
The decision to expand into Turkey was based on increasing customer demand for operations into Turkey and better service levels on the ground that what has previously been available.
"Turkey, and Istanbul in particular, is a rapidly growing business aviation market with good infrastructure and potential for growth, but it also continues to be a challenging destination for our customers due to service levels, parking availability and operating restrictions," said Greg Evans, Chairman, Universal. "Our clients told us they need faster response times and higher quality service on the ground, more transparency in pricing and quicker parking confirmations in Turkey. By directly providing ground supervision for our clients throughout Turkey, with our own professionals trained to our global standards, we are better positioned to reduce the inherent operating risks and ensure the success of their missions."
Gokmen Sendag, Operations Manager, Universal Aviation Turkey.
With the opening of the new Istanbul Airport (LTFM) in 2019, all commercial airline traffic is now diverted from LTBA.
"We decided to base our Turkey headquarters at LTBA because it is now the best airport option for business aviation operators in Istanbul," said Evans. "With no commercial traffic, arrivals, departure, and taxi times are significantly faster. LTBA is also much more conveniently located to Istanbul's city center, and provides greater operational flexibility in terms of both parking, slots, scheduled maintenance options, and customer preference to the airport's general aviation terminal."
Universal Aviation in coordination with Ferda Yildiz and Kaan Air is also able to offer helicopter transport from plane side to many destinations in town (and vice versa), or point to point for business meetings, avoiding the very challenging Istanbul traffic.
"Looking ahead, 2020, is going to be an exciting year of growth for Universal and our Universal Aviation network, as we continue to expand to high-risk, high-stress locations," said Evans.
The addition of Universal Aviation Turkey extends the Universal Aviation network to 18 locations in the Europe, Middle East and Africa Region. Universal Aviation also has 17 locations in the Asia-Pacific region and 19 in Latin America for 50+ locations across 25+ countries.