Luxembourg
Luxaviation supports new talent
Luxaviation Group is proud to be supporting rising British pianist George Harliono, aged 18, by leasing a Steinway & Sons Spirio grand piano, one of the most highly regarded pianos in classical music, for his personal use.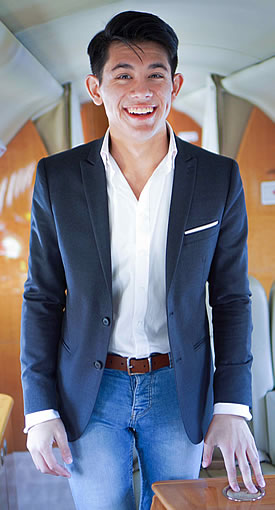 George made his first hour-long solo recital at the age of nine and has since performed in numerous locations in the UK, US, Europe and Asia. Luxaviation was introduced to him following the private aviation company's collaboration with esteemed pianist Lang Lang, which has seen Luxaviation host private performances for its VIP clients since 2015.
Patrick Hansen, CEO of Luxaviation Group, says: "When we first met George, we were mesmerised by his outstanding capabilities and began searching for ways to assist his journey. George is a truly inspiring individual who rose to prominence at a young age and is one of the youngest students to be accepted at the Royal College of Music on a full scholarship. When the opportunity arose to support the emerging pianist, we were more than happy to oblige."
George Harliono says: "I would like to take this opportunity to say thank you to the Luxaviation Group. I'm extremely grateful to them for covering the costs of leasing the world's finest high-resolution player piano, a Steinway & Sons Spirio. All I've ever wanted to do is bring the joy of music to as many people as I can, and this will enable me to do so. Having the opportunity to practice outside of school hours will allow me to improve my skills, which in turn will benefit my composing and help me grow as a musician."
George Harliono's forthcoming performances:
Thursday 19th March at Teatro Colon, Buenos Aires, Argentina.
Tuesday 31st March at Zaryadye Concert Hall, Moscow, Russia.
Monday 6th April at Recital. The Elgar Room. The Royal Albert Hall. London. UK.