Africa
HADID boosts representation in Africa
Hadid International Services (HADID) has expanded its network of supervisors/station managers across Africa with representation in an additional five countries as it continues to increase its worldwide presence.
The additional HADID locations, which are served by its own local staff are Burkina Faso, Burundi, Namibia, Guinea and the Republic of Congo.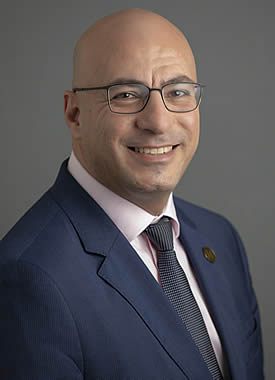 Commercial Director Issa Zuriqi commented, "Our new local teams in these locations represent a further advancement of our global presence, extending our reach as a preferred choice globally for aviation services. Expanding our network of supervisors enables us to monitor our services and thus, offer consistently higher standards at competitive prices - even in difficult locations."
Mr Zuriqi further remarked on HADID strengths in Africa, as a total solution for aviation services. "We have been serving commercial and non-commercial operators into Africa for decades. We have expertise and offer a comprehensive range of services from permits and flight planning to navigation charges settlements, as well as ground support services." "It is a key region for HADID, we know this market very well. We have excellent relationships with Civil Aviation Authorities and suppliers to facilitate seamless operations in Africa," he said.
With a firm foothold already in Africa, HADID is seeking to continue a growth strategy aimed at further bolstering its position. The company is dedicated to ensuring operators are confident in the region, and trust HADID's capabilities. Chakib Boudjemaa, HADID Regional Business Development Manager for Africa, commented, "Our aim is to cover the entire continent. We want operators to change their perception about operating to certain parts of Africa and the challenges involved. Our services are reliable, expedient and help negate operational difficulties. We continue to maintain our strategy to develop a full service range across the continent."
As a long-standing IATA Strategic Partner, HADID is committed to focusing its commercial efforts in line the four priorities outlined for African Aviation - cost-competitiveness, opening the continent to travel and trade, safety and gender diversity. HADID pursues a policy of empowering its local staff complement its regional knowledge and service delivery performance. Doing so improves efficiency as well as cost effectiveness.
Established in 1981 and Headquartered in Dubai, HADID has evolved from a regional flight support company into what is now a worldwide provider for a full suite of aviation services as well as FBO and Executive Lounge facilities. Included amongst its diverse clientele are commercial airlines, private operators, business leaders, heads of state, government agencies and non-governmental organisations.