China
BAA Training China: 40,000 flight training hours per year
Following a Joint Venture agreement between Avia Solutions Group and Henan Civil Aviation Development and Investment Company (HNCA) signed in July, 2019, a ground breaking ceremony on October 25th marked the beginning of construction of the new BAA Training China centre in Zhengzhou city, Henan province, China.
The training centre is set to open its door in the second half of 2020 and will be designed to provide 40,000 flight hours per year, training approximately 4,000 pilots.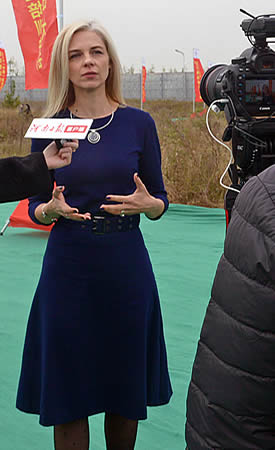 As aviation experts predict, the Asia Pacific demand for new commercial pilots will account for 38% of the global demand with more than half of it going to fulfil China's market. Boeing has just recently updated their forecast for the upcoming twenty years, stating that Chinese carriers will need 8,090 new planes until 2038, which exceeds the previously predicted figure by 5.2%.
Occupying a plot of almost 5 hectares at Zhengzhou Airport Economic Zone (ZAEZ) - 15 minutes' drive from Zhengzhou Airport - the companies are to build a state-of-art training facilities of almost 5,000 square meters accommodating six Airbus and Boeing family full flight simulators, training devices, modern classrooms and luxury lounge zone.
"Not only we are eager to enter China's aviation training market, but also work on synergies with local government and partners in order to contribute to the Henan aviation market development projects", said Egle Vaitkeviciute, BAA Training CEO.

BAA Training CEO, Egle Vaitkeviciute.