NBAA-BACE
Avfuel acquires assets of CBL Trading
* New free training program to mitigate industry DEF contamination
* Three aviator scholarships awarded
Avfuel Corporation has announced its acquisition of assets of CBL Trading, LLC - a fuel supply subsidiary of Charter Brokerage, LLC - out of Katy, Texas.
The acquisition enhances Avfuel's existing supply and logistics infrastructure along the Explorer Pipeline from the Gulf Coast to Chicago as well as the Westshore Pipeline from East Chicago, Indiana, to Des Plaines, Illinois, and Chicago O'Hare International Airport (KORD).
Additionally, Avfuel will take over CBL's storage agreements at three terminals: Magellan in Dallas, Texas; CITGO in East Chicago; and Shell in Des Plaines. This enables Avfuel to ship additional product via pipeline and expand its storage-base capacity for broader coverage and fuel availability.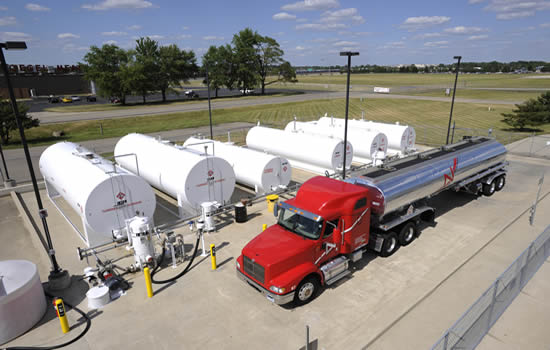 "Avfuel's excited to enhance its trading capacity, build on its supply network and improve its logistical efficiencies with this transaction," said C.R. Sincock, Avfuel's executive vice president. "With more than 45 years in the business, we've become core competent in the delivery of fuel via pipeline, barge, rail and truck. The CBL Trading acquisition gives Avfuel access to additional touchpoints in the fuel's journey from refinery to wingtip, offering greater control in the fuel supply process."
As part of the acquisition, the Avfuel team will grow with the addition of CBL Trading scheduler, Christine Owen. Owen will continue to work out of Katy, Texas, ensuring current customers experience no interruption of service or support. The Avfuel team also hired Muneeb Ahmed to oversee the company's expanding trading and hedging capacities.
"This transaction enables Charter Brokerage to not only further enable the continued growth of an aviation fuel supply leader, and valued customer but, to engage CBL's leadership into another fast-growing division within the Charter family," said Matthew Dennis, CBL's Executive President. "CBL quickly grew a successful jet fuel supply / logistic business model with its focus on helping customers be more successful. The opportunity to have an outstanding team and support to build the CBL brand and business . . . and then see it compatibly integrate into and enhance Avfuel's capacities is professionally gratifying."
Following the acquisition, Charter Brokerage looks forward to focusing its resources on other initiatives within its family of companies.
New free training program to mitigate industry DEF contamination
With a mission to help make fueling operations safer throughout its network, Avfuel launched a new, free, special training program on the online Avfuel Training System devoted to best practices for handling diesel exhaust fluid.
The new training program includes recommendations for storing and handling DEF, mitigating contamination upon receipt of fuel, and steps to take should a fuel handler suspect DEF contamination.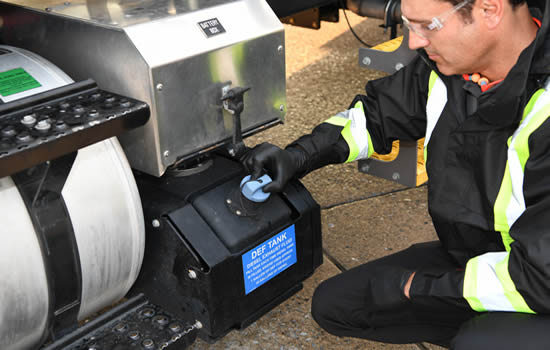 "Our goal is to do whatever we can to help mitigate the risks involved with fueling mishaps, especially in light of the various issues the industry has seen in regard to DEF being mistaken for fuel system icing inhibitor," said Randy Harrison, Avfuel's quality assurance supervisor. "Providing a comprehensive resource for all fuel handlers to train with throughout our network - from our truck haulers to flight departments with their own fuel farms and, of course, FBOs - is a step in the right direction to help mitigate this threat to the industry."
The Avfuel Training System (ATS) also features access to online FAA-Approved Part 139 Line Fuel Service and Supervisory Fuel Service Training courses at an affordable per-year subscription basis (unlimited number of users) as well as free fuel safety lessons and operational courses.
Both the FAA-approved program and the free fuel safety program include training topics to help mitigate fuel incidents, including: the DEF program; an extensive course on the proper usage, labeling, storage and handling of aviation fuels and additives; and additional comprehensive training focused entirely on fuel system icing inhibitor's proper usage, storage protocols and handling for added safety measures.
Other training topics include: fuel handling and fire safety; contaminants and fuel testing methods; procedures for receiving a load of aviation fuel; aviation fueling components; fuel storage systems; mobile refueling equipment; aircraft fueling and general operations, including misfueling prevention; and record keeping best practices.
Three aviator scholarships awarded
In further news, Avfuel has announced Wayne Manning of Provo, UT, as the recipient of the 21st Annual AVTRIP Scholarship, in addition to Stacy Everitt of Miami, FL and Alayna Hall of Fargo, ND.
Currently working in the aerial survey and charter business, Manning will use the $2,000 scholarship to earn his ATP license and further his services by fighting fires from the air as an aviator. Upon receiving notification of the prize, Manning explained his desire to earn his ATP: "I've seen peoples lives affected, such that when the aviators go out and they are able to make a difference in terms of where that fire is going to go or where it's not going to go, it literally makes the life and death difference to the individuals they're working with, and it was just so profound and impacting, I wanted to be a part of that…with an ATP I know I can make that difference."
Wayne Manning

Stacy Everitt

Alayna Hall
Clearly Manning has a love for aviation. When asked about its biggest contribution to society, Manning replied, "Having the world shrink by making travel quick, inexpensive and safe has revolutionized civilization and taken us into an incredible age. With all the benefits of aviation to society, I feel that the bringing together of people from across the globe is aviation's finest contribution."
"We are continually impressed by the caliber of applications we receive year after year," said Marci Ammerman, vice president of marketing for Avfuel. "We didn't originally set out to have more than one recipient but I'm glad it worked out that we could award these deserving pilots who can't wait to do more in aviation."
Everitt, an active participant in Women in Corporate Aviation, will use her $1,000 scholarship to pursue advanced ratings as soon as possible. Her enthusiasm for aviation is contagious. Everitt shares: "When I see an airplane flying or a maneuver, or if I'm taxing out or I'm taking off . . . you know that feeling you get when you fall in love and you just love it, you love that experience? I love what I'm doing, I love the feeling of power pushing in the throttle, I love seeing an airplane, it's beauty, it's art, I love hearing the engines, I love the smell of jet fuel. I feel free when I'm in the air."
Finally, Hall, will use her $500 scholarship to finish her degree in Airport Management from University of North Dakota. When asked what makes her an aviator, Hall responded: "In August of 2018, I officially became a private pilot. Some may say I became an aviator when I finished my training, others maybe when I started years prior. I would argue that aviator and pilot are not synonymous. Pilot is a title, but aviator is an attitude. I believe that it is my constant desire to be part of and to improve aviation along with my pilot training that makes me an aviator."
Ammerman added, "It's humbling that these aviators took the time to share their stories with us and its an honor to be able to help three dedicated people achieve their goals. We look forward to following their stories and meeting next year's pool of applicants."