United Kingdom
The Air Charter Association announces new initiative to combat illegal charters
Speaking during the opening session of Air Charter Expo (ACE19) at London Biggin Hill Airport on Tuesday (17th September), Nick Weston, chairman of The Air Charter Association announced a joined-up initiative between a number of key industry bodies on illegal charters, a blight on the professional industry that the association represents.
Part of the initiative will be a ground awareness and education campaign designed to reduce the supply and demand for illegal flights. The concept is to target the customers and crews who may unwittingly be using or operating an illegal flight.
For an illegal charter to operate, the crew and passengers will come into contact with several airport personnel from operations, ATC and ground crew. Any of these can report their concerns about potentially illegal flights to The Air Charter Association via the website - https://www.theaircharterassociation.aero/compliance/illegal-charter/ who will then take the matter further with the relevant authorities.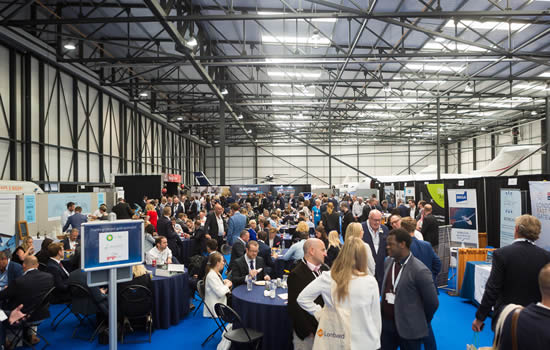 ACE19 Exhibition Hall | Photo: Susanne Hakuba.
The Air Charter Association also launched its brand-new broker qualification programme. This attracted a significant level of interest from brokers with a number pre-registering for the 4-level course. The programme is a mixture of classroom-based and on-airport training in a rarely available behind-the-scenes day.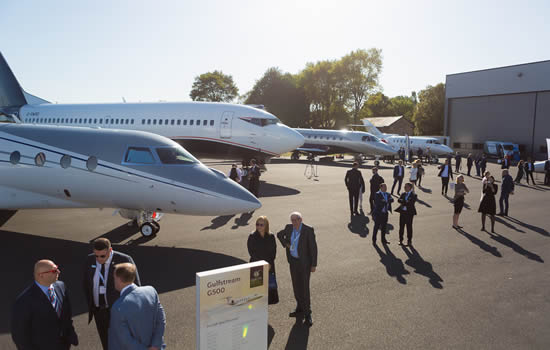 ACE19 Static Display | Photo: Susanne Hakuba.

Summarising ACE19 - which was attended by more than 1,100 delegates - Nick Weston said, "This has been an amazing day, it's great to see a record attendance and packed conference rooms with attendees really getting involved and engaged in the key issues affecting the charter community. I would like to thank all presenters, exhibitors, delegates, sponsors and the teams from London Biggin Hill Airport and Stansted News for making ACE19 such a huge success. I look forward to an incredible ACE20 which is currently scheduled to take place on September 15th 2020."