United States
AVIAA Cares

Program debuts with Corporate Angel Network
AVIAA, the expanding group purchasing organization for business aviation, has announced the launch of AVIAA Cares, a brand new charitable initiative enabling the business aviation community to help patients and their families in need of medical transport.
AVIAA Cares' first partner will be Corporate Angel Network (CAN), the only charitable organization in the United States whose sole mission is to transport cancer patients to specialized treatment centers by arranging free flights on business aircraft.
"We created AVIAA Cares to help those organizations who help those in need by applying our buying power and streamlined procurement services," said Matthew Smith, AVIAA Chief Business Development Officer. "We welcome Corporate Angel Network as our first partner in developing this important program for AVIAA and our valued members."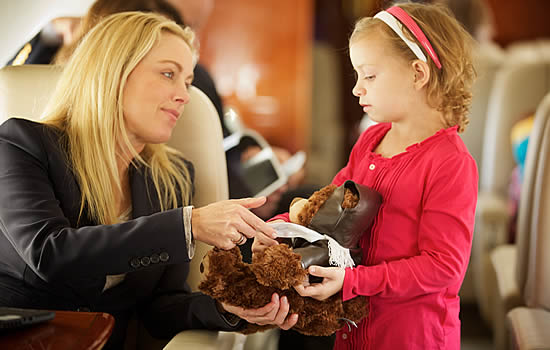 Photo courtesy Corporate Angel Network
"Supply chain management takes time and money. By implementing this initiative, we want to help operators performing critical missions shift costs - reduce their overheads and free capital to deploy elsewhere. This means any operator, whether a dedicated air ambulance or CAN member, can focus on continuing to use their aircraft for patient benefit," he added.
With an AVIAA Cares fleet membership, operators benefit from savings on fuel, crew training, ground operations, insurance, maintenance, data services, and operations, tapping into the benefits of AVIAA's global network offering economies of scale.
Six months complimentary membership for CAN operators
Through the AVIAA Cares program, Corporate Angel Network operators will receive an initial six-month complimentary AVIAA membership, which includes exclusive benefits with preferred partners and concierge-level procurement consultation. To encourage support for those in need, AVIAA will also reward existing AVIAA members when they join and provide flights for CAN.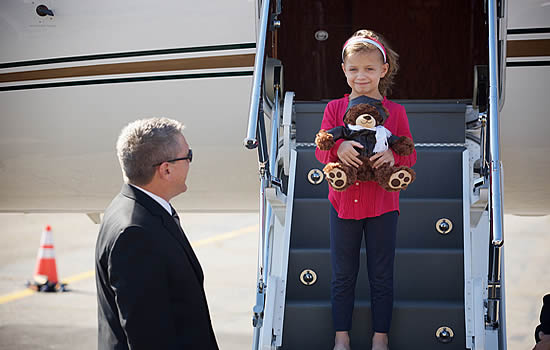 Photo courtesy Corporate Angel Network
"We are honored to be partnering with such a renowned organization as Corporate Angel Network," added Smith. "Their service in the business aviation community helps provide patients with critical flights to their treatment, and we're thrilled to support their cause and members."
Welcoming the initiative, Samantha Lohse, CAN Senior Program Manager commented: "In creating AVIAA Cares, AVIAA is demonstrating the importance of corporate social responsibility. Thanks to over 500 corporations supporting this important program, (half of which are Fortune 100 companies), over 250 patients per month are connected with much needed medical treatments and services. We are grateful for AVIAA's commitment to helping us expand our reach to additional patients and their families."

To learn more about AVIAA Cares, please contact sales@aviaa.com or via phone in the US at +1 888 462 8777, or in the UK at +44 1865 521 000.