Apps
Down-Route expands under new ownership
Down-Route, the free to use expense management and hotel reservations platform developed especially for the business aviation industry, is poised for an exciting period of growth following its purchase by a New York-based Family Office and the strengthening of its executive team.
As a result of the acquisition, Down-Route will have the resources to further develop its unique application and in addition, a new CEO, David Fulwider has joined the team to support Founder and Chief Commercial Officer, Andy Hudson.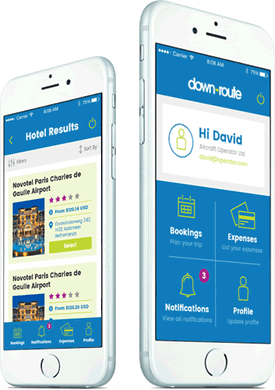 Fulwider has extensive experience in the strengthening of corporate structures and organisational management and will assist Down-Route in its expansion as it integrates new features and brings the app to an even wider audience in the private aviation market.
Down-Route will also benefit from the vast tech product development experience of Derek Donahue, who after a long and varied career with Satcom Direct, including in the last two years of his tenure in the position of Commercial Director, has taken on the role of Product Manager, responsible for refining the application to even better meet the needs of business aviation operators.
Commenting on the benefits of the capital investment, CEO, David Fulwider said, "The business case for Down-Route is extremely strong and under this new ownership the whole team now has the tools at its disposal to realise the potential of such a useful tool for biz av operators. I have no doubt that Down-Route will continue to evolve and revolutionise the business aviation industry."
Down Route will be introducing its new team and demonstrating the streamlining of its platform at EBACE in Geneva from 21st-23rd May 2019, Booth U130.