Switzerland
Cleared for take-off: AeroEx launches toolkit options for new EU EFB regulatory compliance
AeroEx, Europe's foremost aviation industry regulatory compliance consultancy group, has announced the launch of its toolkit that will help European operators and pilots ensure they comply with EU's new Electronic Flight Bags (EFBs) regulations ahead of the 9 July 2019 deadline.
The European Aviation Safety Agency (EASA) requirements has introduced new provisions for commercial and non-commercial operators using installed or portable EFB's, which transposes the International Civil Aviation Organization (ICAO) standards.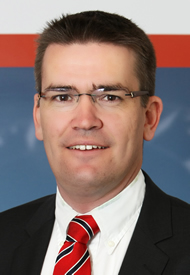 This new regulation is for the use of electronic flight bags and for the use of EFB applications with a failure condition classified as minor or below. Commercial Air Transport (CAT) operators are required to hold an operational approval for any Type B EFB application.
"Regulatory compliance is required, so missing a deadline means you remain grounded or unable to use your EFB. AeroEx can ensure your new EFB provisions can be met in a matter of weeks, not months, ensuring you are fully compliant by the July deadline," said Joel Hencks, Managing Director at AeroEx.
"Our toolkit offers the streamlined implementation method sought by flight operations, compliance, quality control and safety managers to ensure a seamless transition to the new requirements without taking the risk of not being able to use EFB applications after 9 July."
Product Overview: EFB Toolkit Customisable Options
The two versions of AeroEx's EFB toolkit include manual and risk assessment templates, checklists, and regulatory guidance material that flight departments and compliance managers can tailor to their own operations without the hassle of collecting necessary rules and information. AeroEx's EFB toolkit solutions cater to Commercial Air Transport (CAT), Non-Commercial Operations with Complex Motor-Powered Aircraft (NCC), and Specialized Operations (SPO) operators under the EU Air OPS Regulation.
AeroEx's EFB Basic Toolkit:

• EFB Template Manual
• Guidance Checklist
• Compliance List
• Risk Assessment Frame
• Consolidated EFB Booklet
AeroEx's Premium EFB Implementation Version:
• Advisory Services by subject matter experts
• Customised EFB Manual
• Gap Analysis
• Compliance List
• EFB Booklet
• Customised Risk Assessment Frame
• "Role of the EFB Administrator" Certificate Webinar/Training
• Operational Evaluation Test Plan Template
• Final Operational Report Template
• Change Management Procedure
• Application for the competent authority
More imformation at: http://www.aeroex.eu/