Kazan Helicopters successfully tests Ansat ditching system
Specialists at Kazan Helicopters have completed testing of an Ansat helicopter equipped with a ditching system designed for emergency water landings.
The system is currently in the certification phase prior to receiving Federal Air Transport Agency approval.
The ditching system includes inflatable buoyancy chambers (ballonets), two life rafts and an emergency life support package which includes a radio beacon to assist rescuers. In the event of a ditching, this emergency set keeps the helicopter afloat for 30 minutes - enough time to deploy the system's life-saving equipment, and to safely leave the helicopter.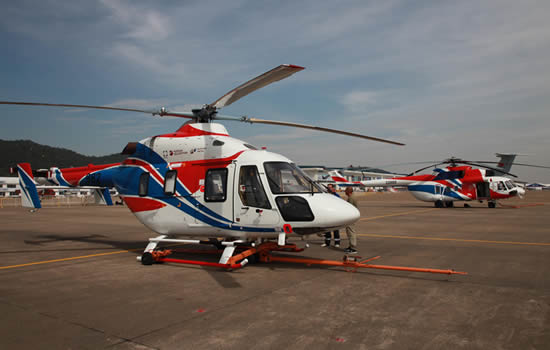 The Ansat helicopter is actively used in the transportation of passengers and patients requiring emergency medical assistance. Additionally, helicopters equipped with a ditching system will be able to conduct flights to oil companies' facilities located at considerable distances from the coast, and participate in search and rescue operations above the water.
Ansat is a light, multipurpose twin-engine helicopter manufactured by Kazan Helicopters. Its design allows it to be converted into a cargo version or a passenger rotorcraft that can carry up to seven people. Ansat is certified for use at temperatures ranging between -45°С and +50°С.