Airbus debuts new ACH135 Helionix at Monaco Yacht Show
Airbus Corporate Helicopters (ACH) is displaying its new Helionix-equipped ACH135 helicopter for the first time at the 2018 Monaco Yacht Show (September 26-29) - on the rooftop of the Monaco Yacht Club.
The Helionix avionics system provides a technological leap forward for the light, twin-engine helicopter, offering concern-free flying ideal for marine, urban and wilderness environments.
Building on the robust and reliable capabilities and SUV-like balance between comfort and versatility, the updated ACH135 Helionix provides improved situational awareness, simpler flight management controls and improved safety.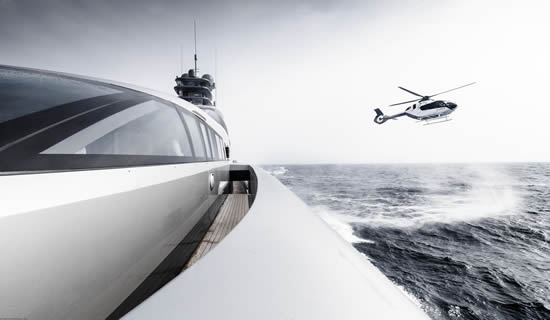 Photo:Guillaume Plisson
Features praised by pilots include an auto hover 'pause' button (ideal to buy the pilot time when faced with low visibility or busy environments), a 'go-around' button (the aircraft will automatically fly around and reposition itself on the best landing approach at the push of a button) and automated engine management (ensuring a smooth and safe flight even if one of the two engines fails).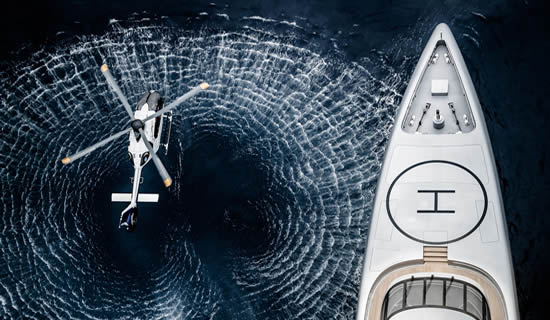 Photo:Guillaume Plisson
Frederic Lemos, Head of Airbus Corporate Helicopters, said, "With approximately 300 helicopter-capable yachts worldwide, there are increasing requirements for more reliable, compact and versatile helicopters capable of transporting passengers and cargo in all environments. The addition of Helionix to the ACH135, which brings it in line with the already Helionix-equipped ACH145, ACH160 and ACH175, makes this carefree-handling aircraft, an ideal asset for yacht-based operations."