Sharing Holiday Cheer
---
Don't you love the holidays? Lots of social gatherings. Chances to dress up. Smiles on most faces. (You can't win over every grinch.) I like reading all December's greetings, whether in the form of email, a card, video or three-dimensional direct mail. I bet you do, too.
Think about the ones that connect with you. Those that make you chuckle or belly laugh. That touch an emotional cord. That remind you all over again why this person is a friend. I'd like to share a few current and past examples of spreading good vibes in an attention-getting, memorable way.
Showcase your service in a way true to the season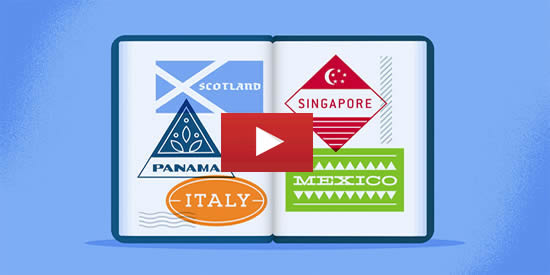 Some of our favorites have been the whimsical videos we've created for Signature Flight Support over the years. The world's largest network of fixed base operations (FBOs) offers more than 200 locations around the globe. So, naturally, we showcase the joy of travel. The latest uses cheerful, seasonal music to set the tone. Whimsical, colorful graphics playfully flip through a passport getting stamped with locations from Austria to Wales. Then bon voyage, and a plane that jets you to a winter wonderland. This video, like the holidays, is made for sharing.
Sincere doesn't mean boring
Make your wishes of peace and joy stand out, whether they're print or digital. The many 3-D, die-cut cards we created for Bombardier Aerospace showcased this marketplace leader's product line in a sophisticated, elegant, yet playful, way. Those beauties no doubt enjoyed prominent display on many executive desks.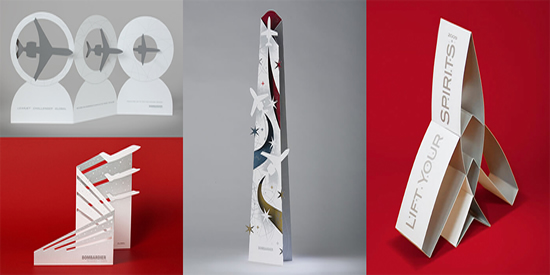 Make it glitter and you're gold
At Greteman Group, we view this season as a time to shine. We use our outreach as a chance to acknowledge our clients and friends, to donate to a worthy nonprofit - and to strut our creative stuff. Hopefully you do the same, putting that twinkle in your eye to broader use. Add personality to anything you send.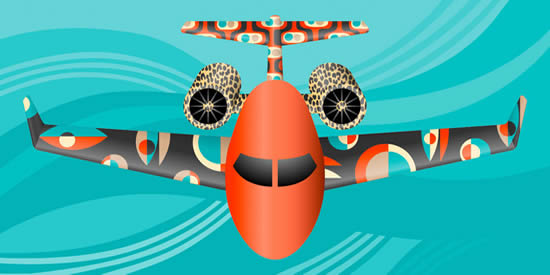 This year we're hoping folks grab a nog and some friends, then paint the holidays red with our AirFlair online game. The competition is closed, but you'll have tons of fun painting your own plane. STEM aviation initiatives at WSU Tech are the recipient of our annual giving. Integrating science, technology, engineering and math into real-world applications helps us all fly higher.
Here are examples of our holiday campaigns through the years. Perhaps you remember some of them.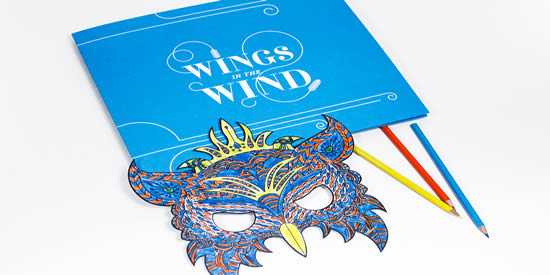 Wings in the Wind delivered creative play with masks, pencils and an online gallery. It helped a raptor-refuge program.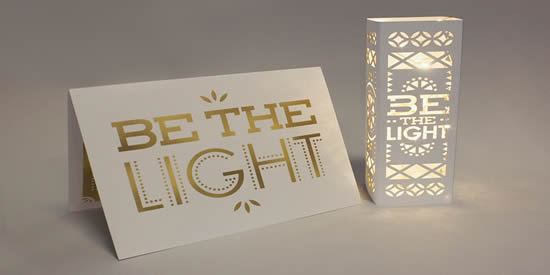 Be the Light included a die-cut luminaria and benefited a community-arts organization.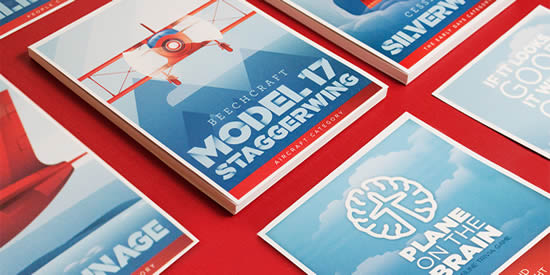 Plane on the Brain's online game and trivia cards generated lots of engagement and supported an aviation museum.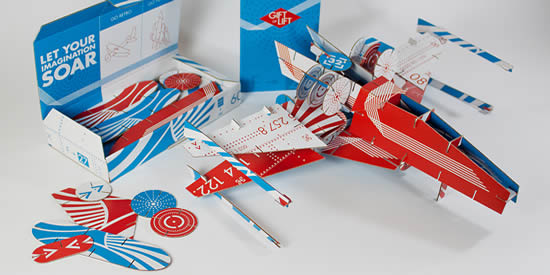 Gift of Lift let you upload images of creations made from our 3-D direct mail to a sharable web gallery. Funds advanced aviation environmental initiatives.

Ignite the Imagination
Charles Dickens famously wrote in The Christmas Carol, "I will honor Christmas in my heart, and try to keep it all the year." May joy and peace mark the coming season. Here's to finding new and better ways to connect in the new year, do good and make a difference.

BlueSky Business Aviation News | 13th December 2018 | Issue #490