Launch and Learn
---
No face-to-face. No events. No site visits. Perfect time for a product launch, right? Our agency has helped launch a number of aviation-related products and services, but I'm perhaps most proud of what we accomplished this past year during the pandemic.
You've heard that when the going gets tough, the tough get going - that's definitely how we felt. We fortified ourselves and redoubled efforts to meet the challenges of lockdown.
As the pandemic veil seems to be lifting, now seems a good time to reflect back on the launch we helped execute for the state of North Dakota's network for unmanned aircraft systems (UAS).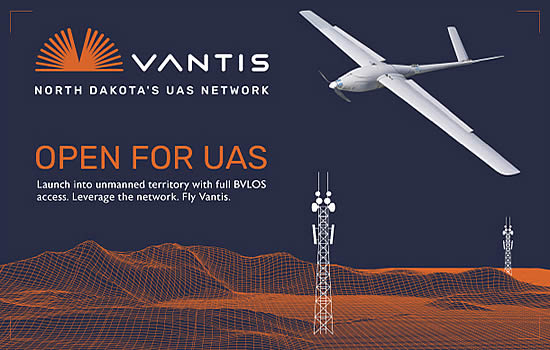 North Dakota stepped up to be a leader in the burgeoning UAS industry and is achieving that goal. The Northern Plains UAS Test Site (NPUASTS) became part of the Federal Aviation Administration's UAS Integration Pilot Program (IPP) and is now one of eight participants in the federal UAS BEYOND program.
A complicated story, simply told
In 2020, we helped name and brand the state's UAS network - Vantis. The launch strategy and outreach addressed paid, earned, shared and owned content. A new website serves as a one-stop repository for information and telling the network's story through video, infographics and testimonials.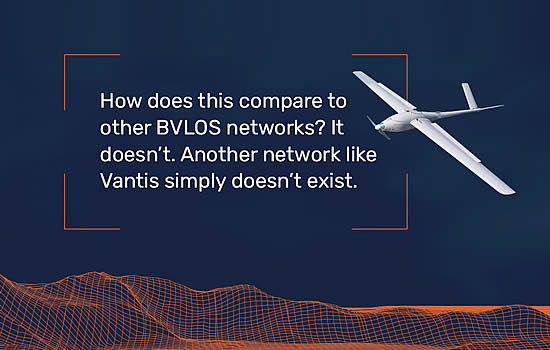 Vantis unveiled at the height of the COVID-19 pandemic at the first-ever, virtual UAS Summit. In the first two weeks after launch, Vantis reached more than 5 million people through online, radio and TV coverage. Since launch, that number has exceeded more than 30 million for an estimated earned publicity value of almost $260,000. Vantis leader Nicholas Flom has become a go-to spokesperson and resource for podcasts, panels and news articles.
It's little wonder. After all, the sky holds our future. UAS can deliver packages to high-density urban dwellers or to a lone individual high in the mountains. It can transport urgently needed donor organs and medical supplies. Inspect wind turbines, power lines and bridges. Go where humans cannot for search and rescue or for natural disaster relief. UAS can save lives and transform economies.
But there's a big issue. Today, UAS cannot fly beyond visual line of sight (BVLOS).
Opening the skies for business
Vantis solves the problem. Its statewide, physical infrastructure of towers works much like a cellphone network. This one-of-a-kind, first-to-market network lets UAS fly safely and accurately great distances from their operators.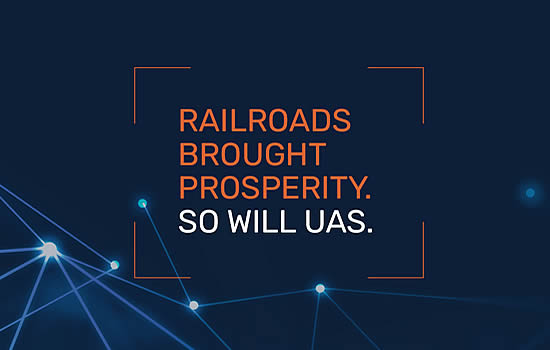 Will other states follow North Dakota's example? Yes. Vantis is creating a roadmap other states can follow for setting up their own UAS networks. Someday, all of these networks will work like our nation's interstate highway system - only for UAS BVLOS.
People - especially those outside of the aviation industry - have justifiable fears about drone-filled skies. Our ongoing efforts on behalf of Vantis are designed to educate and inform. UAS will bring so many benefits to all of our lives once we have established networks and protocols for their safe, reliable operation. In our opinion, all systems are go.