---
The world's elite and most high profile professional golfers will travel to Northern Ireland in July next year to compete in the 148th Open Golf Championship at the prestigious Royal Portrush course.
Woodgate Aviation at Belfast International Airport - regarded as the most modern purpose-built facility of its kind in Ireland - has all the facilities and services these sportsmen, sponsors and high-net-worth-individuals need for a smooth transition to the tournament.
Accountable Manager David Shaw says, "We want to be front and centre in helping to deliver a professional and memorable customer experience, along with a warm Northern Irish welcome to competitors, corporate sponsors and fans alike.
"In addition, we'll be celebrating 50 years of operations at Belfast in 2019, so there's cause for a double celebration!"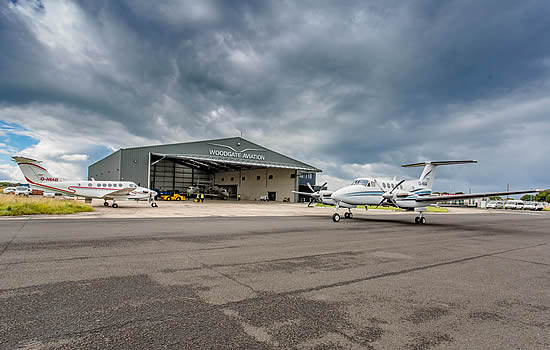 Since 1969, Woodgate Aviation has been the leading provider of corporate, private and general aviation services in Northern Ireland, offering secure and private VIP FBO handling. The facility at Belfast International Airport - 45 minutes by road, or 15 minutes by helicopter from the world-renowned course - offers a diverse range of services including Aircraft Charter, Aircraft Management, Aircraft Maintenance, and Air Ambulance handling services.
As an Avfuel branded FBO, Woodgate offers flight crews AvTrip loyalty rewards and AvPlan Trip Support. They are also an approved vendor for Rockwell Collins and Universal Trip Support customers. Jet A1 fuelling is dispensed from an in-house bowser with a 18,000-litre capacity. The facility also includes a 33,000 sq ft hangar, incorporating a modern private departure terminal that can accommodate 25 travellers comfortably and which dominates the skyline of the dedicated GA Ramp.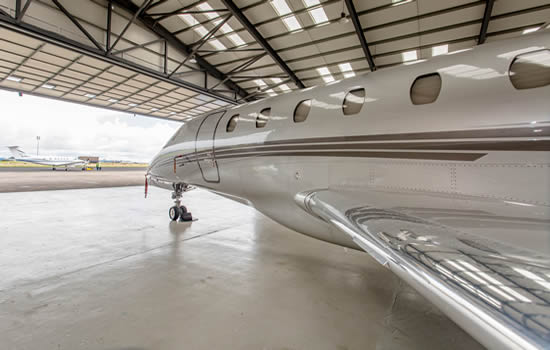 And if that isn't incentive enough to use Woodgate as your base for The Open, the company is also offering free aircraft handling to private jet operators and owners who are intending to fly in for the tournament.
David Shaw continues: "The Open presents an enormous opportunity for Woodgate Aviation. With tens of thousands of spectators clogging up all access roads, it makes sense to fly in to our facility and then take a helicopter to the north coast tourist town and the famous links course.
"We are very well equipped to meet clients demands like no other FBO in Northern Ireland or, indeed, the island of Ireland, can provide."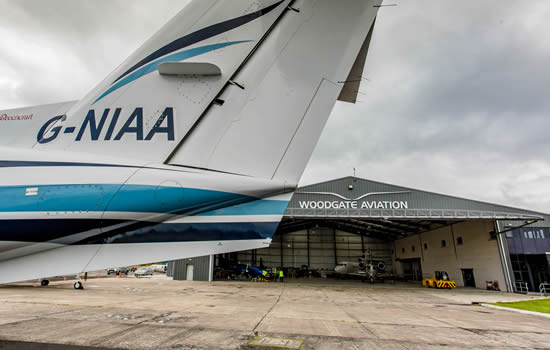 As a member of NBAA, Woodgate Aviation is fully accredited to provide the highest standards in safety and customer service. Additionally, they are an AOC holder, approved by EASA and the UK CAA. The company currently operates a fleet of two Beechcraft King Air 200 twin engine turboprops and five Piper PA31-350 Navajo Chieftain twin engine piston aircraft. These aircraft are utilised on private charters, Air Ambulance patient transfer and Ordnance Survey contracts. Woodgate Aviation also operate Air Ambulance flights from the Isle of Man. They also manage a Bombardier Learjet 45 for a private client and have a contract to hangar a Dassault Falcon 900 and Citation X in the Belfast facility.
Woodgate Aviation holds a Full Part 145 Approval, Part M Approval including Airworthiness Review for all metal piston and turbine engine aircraft below 5,700kgs.
During The Open golf tournament, the facility will offer overnight apron parking as well as a limited number of hangar positions. They can cater for those aircraft that will just want to deplane (a drop and go) their clients and then depart to another location.
The Woodgate Aviation motto is: 'Our vision is the provision of safe and efficient aviation services.'