---
New bizjet leasing and lending firm launches with two former Beechcraft execs at the helm
Bill Boisture joins Shawn Vick on Global Jet Capital's management team
Global Jet Capital, a new company providing leasing and lending solutions for large-cabin, long-range business jets, has officially commenced operations.
Three global investment firms - GSO Capital Partners, a Blackstone company in partnership with Franklin Square Capital Partners; The Carlyle Group; and AE Industrial Partners - have partnered to launch the company, which has the financial capacity to fund more than $2bn in aircraft financing for individual, corporate and government use globally.
"Our management team, executive committee and sponsors have been evaluating this marketplace for the last 36 months," said Shawn Vick, Chairman of Global Jet Capital's executive committee. "The conditions are right for asset-based structured financing services. In recent years, traditional lending sources have not been as active in business jet financing as they used to be, leaving an opportunity for Global Jet Capital."
Global Jet Capital offers operating and interim leases, finance leases and mortgage loans, progress payments and mezzanine financing for both new and previously owned business jets. The company's equity base, flexible business model and industry expertise allow it to move quickly to provide clients with customized financing solutions. read more
---
---
NEXUS acquires Wyvern
Vincent Santulli, Shawn Vick, Nicholas Sabatini and Art Dawley join Board of Directors.
NEXUS Services America, has announced its recent acquisition of Wyvern Consulting, a global leader in aviation risk management and safety auditing services.
Yardley, Pennsylvania-based Wyvern provides aircraft charter consumers - which include multi-national and Fortune 50 corporations, high worth individuals or families, and government institutions - with it's suite of intelligence and risk management products.
By leveraging the expertise, resources and networking contacts of the parent group NEXUS Services America, Wyvern is able to provide an effective vehicle to promote its highly recognized Wingman safety program and safety products which provides for in depth safety audits and detailed safety intelligence data to end users of aircraft charter wishing to know more about the aircraft charter vendors they intend to use.
The new Wyvern Board of Directors will be comprised of well known and accomplished leaders in aviation. read more
---
---
2014 NBAA/CAN Soiree raises $380k to support life-saving flights for cancer patients
The National Business Aviation Association and Corporate Angel Network (CAN) raised $380,000 through a charity benefit held on Oct. 22 to support CAN's life-saving flights for cancer patients.
The funds were raised through the annual NBAA/CAN Soiree, which took place during NBAA 2014 in Orlando. The event featured live and silent auctions and a concert performance by legendary music group Three Dog Night.
Another of the evening's highlights was a video, produced by CAN and shown at the start of the soiree, which featured 6-year-old Malcolm Thornock from Ames, IA, who was diagnosed in May 2013 with stage four neuroblastoma. Through CAN, Malcolm and his parents - Todd and Samara - have been able to fly routinely, for highly specialized treatment, from their home in Ames to the Memorial Sloan Kettering Cancer Center in New York City. read more
---
---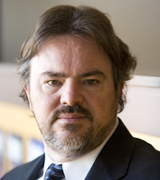 NBAA 2014: General Aviation Cleared to Climb
Randy Bradbury, vice president/senior writer at Greteman Group, a marketing communications agency based in Wichita, Kansas, the Air Capital.
BAA 2014 delivered an unobstructed vision of the future. We'll be flying faster
in larger, longer-range aircraft.
They'll be outfitted with a growing array of increasingly reliable safety devices. Fly-by-wire will become the standard. Before long we'll be routinely exceeding the sound barrier. And we'll be buying more business aircraft than we have been - good news for everyone in business aviation.
As always at NBAA, every conceivable gadget, safety device and upgrade was on display, experts at the ready with in-depth explanations. Every new aircraft was on view at the static, along with a broad representation of current models.
It's All About the Connections
Despite the proliferation of sparkling hardware, the show's biggest benefits are the human relationships forged and renewed. Even in an industry that flies for a living, face-to-face opportunities are limited. NBAA provides a reliable, annual meet-up.
Whether you're offering aviation services or hardware, it's a marketing extravaganza you really can't afford to miss. read more
---
---
Colt's Regional Trip Support delivers visibility and control to pilots and flight operations
Cloud technology and service solution includes new OFP - File & Go and APG's Runway Analysis and Weight & Balance tools
Colt International has introduced the latest addition to its rapidly expanding Trip Support solution.
Regional Trip Support (RTS) is a new flexible, bundle of services and cloud technologies designed to help companies drive standard processes and gain transparency across all international and regional trips.
Four elements comprise RTS - online flight planning technology, datalink, aircraft performance tools and full-service regional flight support. The solution is sold either as a packaged offering or a la carte. Included in RTS is the fall release of OFP - Colt's online flight planning tool.
The new OFP includes numerous improvements and highlights two significant new enhancements, an entry version named OFP- File & Go and the integration of Aircraft Performance Group's Runway Analysis and Weight & Balance tools. read more
---
---
Falcon grows Brazil service with new Sao Paulo branch
Focus on Servicing Trade with the Americas, China, Europe and Middle East
Falcon Maritime and Aviation has launched a branch office in Sao Paulo, Brazil as the company enhances its air and ocean transportation solutions to the Brazil market.

"Brazil is a dynamic market with growth potential not only in U.S. trade, but in trade with key markets across Europe and Asia," says Richard J. Shelala, Director of Falcon Maritime and Aviation. "By opening our eighth overseas office in Sao Paulo, we will be extending the high level of customer service that the Falcon brand is known for to this very promising market."

The new branch - Falcon Servicos Maritimos do Brasil Ltda. - is located in the Brooklin neighborhood, a key financial and commercial hub in Sao Paulo. The office will service Falcon's strong existing ocean freight business between the United States and Brazil, while growing opportunities to link Brazil with Europe and markets in the Middle East and China.

Falcon Maritime and Aviation is a third-generation, family-owned Non-Vessel Operating Common Carrier (NVOCC) and transportation logistics firm headquartered in Jamaica, New York. Falcon consistently ranks among the leading NVOCC's by volume from the United States to the Arabian Peninsula and the Indian Subcontinent. In addition to the new Sao Paolo office, Falcon maintains seven overseas offices throughout Saudi Arabia and India.
---
---
Honeywell forecasts up to 9,450 business jet deliveries worth $280bn over next decade
In its 23rd annual Business Aviation Outlook, Honeywell is forecasting up to 9,450 new business jet deliveries worth $280 billion from 2014 to 2024.
---
---
Travel safety course for pilots, crew and executives
MedAire Travel Risk Awareness e-Learning for novice and seasoned travelers.
MedAire, an International SOS company, has announced a new e-learning course to provide crewmembers and executives with the knowledge and skills to enhance their personal safety when traveling.
MedAire's Travel Risk Awareness e-Learning provides information on layover safety, travel precautions when choosing accommodation and transport, as well as tactics to respond to acts of violence, crime, natural disasters in an unfamiliar location.
The web-based course content is based on real-life scenarios from MedAire's medical and security assistance experience.
"Taking a proactive approach to preparing crew and passengers before travel is an essential part of any travel risk management plan," said Bill Dolny, CEO of MedAire. "MedAire's Travel Risk Awareness e-Learning educates students on personal safety best practices and helps mitigate the security risks crew and executives may face when traveling." read more
| | |
| --- | --- |
| Plus: MedAire Trip Ready now available for iPhone | |
---
Workforce increase, HQ expansion and U.S. demo tour as HondaJet nears entry into service
Speaking at a press conference on the first day of NBAA2014 in Orlando, Honda Aircraft Company President and CEO Michimasa Fujino highlighted the progress and achievements of the HondaJet program as the aircraft prepares for entry into service.
"Over the past three weeks, many customers experienced their first flight in the HondaJet during a special demonstration tour, and we have enjoyed seeing their excitement as we showcase the aircraft's capabilities," said Fujino.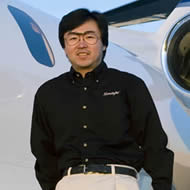 Michimasa Fujino
"The HondaJet program is also in the final phase of certification testing with the Federal Aviation Administration with all four flight test aircraft maintaining an intensive certification testing schedule." read more
---