---
Bolen states opposition to H.R. 4441, calling it 'big airlines' power grab'
In testimony yesterday (Wednesday 10th) before the U.S. House of Representatives Committee on Transportation and Infrastructure, National Business Aviation Association President and CEO Ed Bolen warned of the potentially harmful consequences inherent in the creation a privatized air traffic control system, funded by user fees, as proposed in H.R. 4441, a bill to reauthorize the Federal Aviation Administration.
"Our nation's air traffic control (ATC) system is a monopoly, and will always remain a monopoly," Bolen noted in testimony before the committee. "So, the question on the table is, who will control that monopoly - the public's elected representatives, or a board dominated by big airlines?
---
---
---
January 2016 rings in the New Year with a sharp climb, up 3.0% from 2015
January business aviation flight activity posted its normal month over month seasonal decline, finishing the period down 1.5% from December; January has averaged a 1.3% monthly decline, from December, over the past 3 years.
However, reviewing year over year flight activity (January 2016 vs. January 2015), TRAQPak data indicates that January 2016 posted an increase of 3.0%, marking the 11th straight year over year increase.
Results by operational category were down or flat for the month, with Part 91 operators finishing the period up 26 flights from December. The Part 135 market recorded a monthly drop of 2.1%, while the Fractional market saw a decrease of 5.8%.
---
---
BBA completes acquisition of Landmark Aviation
BBA Aviation plc, has completed the $2.065bn acquisition of Landmark Aviation, representing a major expansion of Signature Flight Support, a BBA Aviation company and the world's largest FBO network.
"Today we celebrate the successful acquisition of Landmark Aviation," said Maria Sastre, President and COO of Signature Flight Support. "We are so pleased and proud to welcome Landmark's 3,000 global employees to the BBA Aviation and Signature Flight Support teams.
"Our customers will benefit immensely from the substantially expanded global footprint of the Signature Flight Support network," she continued. "This acquisition also significantly enhances our Signature TECHNICAir MRO business and we look forward to offering aircraft charter and management services to our customers."
---
---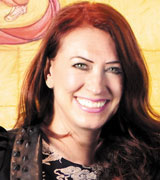 Tap Into Planning's Power
Sonia Greteman, president and creative director at Greteman Group, a marketing communications agency in Wichita, the Air Capital.
omething good happens when you bring people together.
When you dedicate time to focus on your brand, objectives and concerns. When you talk face to face.
You learn where visions align - and, perhaps even more importantly, where they diverge. Sometimes big time. You hash out these differences and, hopefully, gain understanding and the consensus needed to pull together for a unified effort.
Our clients give us a seat at the table. By doing so, they get our best. Because that process makes us a better, savvier partner. It enables us to suggest more strategic ideas and tactics that get results.
Measure twice, cut once.
---
---
NBAA joins in opposing city's attempts to restrict aviation at Santa Monica Airport
Further countering the ongoing efforts by the city of Santa Monica, CA to curtail aviation-related businesses at Santa Monica Municipal Airport (SMO), the National Business Aviation Association has joined with the Aircraft Owners and Pilots Association (AOPA) and four airport tenants to file a Part 16 Complaint with the Federal Aviation Administration (FAA) alleging numerous violations of the city's grant-based obligations to SMO, including diversion of airport revenues for non-airport purposes.
"Today we are taking a critical step in the fight to lift the financial burdens and operational restrictions being imposed on the airport and its users," said Alex Gertsen, director of airports and ground infrastructure at NBAA.
"The blatant, ongoing practice of mishandling airport finances with the effect of forcing aviation businesses into economic failure must be stopped."
---
---
Executive AirShare selects Greteman Group as agency of record
Executive AirShare, the nation's third-largest fractional aircraft ownership program, has partnered with Greteman Group to provide marketing, advertising and public relations support.
"We're tapping into Greteman Group's marketing and aviation expertise to further advance our strong, shareowner-focused service," says Keith Plumb, Executive AirShare CEO. "We've grown throughout our 15 years, even through the recession as other fractional programs have declined or left the market. Our dedication to top-flight service in new and late model aircraft, proactive aircraft maintenance and highly trained, trusted pilots earns us incredible shareowner loyalty.
Together with Greteman Group, we'll spread our message to even more people who would appreciate and benefit from our program."
---
---
FAA certifies Raisbeck Swept Blade Propellers for King Air 350s
The backlog of orders for the newest version of Raisbeck/Hartzell Swept Blade Propellers began immediately, with first production shipset going to Raisbeck dealer Stevens Aviation in Dayton, Ohio for installation on Denison Aviation's Indianapolis-based 350.
The second shipset is headed to Elliott Aviation in Des Moines, Iowa for installation on Iowa State University's 350. Both aircrafts' OEM propellers were up for overhaul.
The FAA certification follows a four-year development program, including two-and-a-half years of flight testing of five different designs, including three five-blade versions.
---
---
Jet Aviation St. Louis completes three FANS installations in Challenger 604s
The industry's first three installations of Future Aircraft Navigation Systems (FANS) in Bombardier Challenger 604s by Jet Aviation St. Louis are complete, with three more already scheduled.
The installations are possible after Jet Aviation St. Louis received FAA approval for a Supplemental Type Certificate (STC).
---