---
First production HondaJet makes public debut at Oshkosh
The first production HondaJet made its public debut on Monday at EAA AirVenture Oshkosh.
Following a celebratory event commemorating the occasion, the HondaJet concluded the day with an entertaining flight demonstration during the afternoon airshow that included high- and low-speed passes.
"EAA AirVenture Oshkosh has been the setting of several HondaJet firsts and in many ways, this event was the true beginning of Honda's aviation venture," said Honda Aircraft Company President and CEO Michimasa Fujino. "We decided to debut the first production HondaJet here as part of Honda's commitment to inspire others through the power and realization of our dreams." read more
---
---
Embraer delivers 25th Phenom 300 to NetJets
Embraer has delivered the 25th Phenom 300 to NetJets. A Purchase Agreement for 50 Phenom 300s, plus 75 options, was signed in October 2010. The total value of the deal may exceed USD 1bn, if all options are exercised.
"We are absolutely delighted with this delivery to NetJets, just over a year after the first Phenom 300 joined their fleet," said Marco Túlio Pellegrini, President & CEO, Embraer Executive Jets. "The Phenom 300 was the most delivered business aircraft in 2013, and we are thrilled with its success among NetJets' customers."
The aircraft (delivered on Friday, 25th) is the 200th Phenom 300 manufactured by the Company. The delivery ceremony took place at the Embraer assembly facility in Melbourne, Florida, where this aircraft was produced. Over 70 Phenom jets have been assembled in Melbourne, and delivered primarily to customers in the North American market. The Phenom 300 is in service in over 25 countries. read more
---
---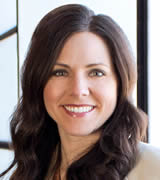 Social Media: Fight or Flight
Ashley Bowen Cook, vice president, at Greteman Group, a marketing communications agency based in Wichita, the Air Capital.
our heart races and breath quickens. Your pupils dilate and face flushes. You're
under attack. In that split second, you decide whether to stand your ground or flee the scene.
Oh, and I ought to mention, you face this scenario gazing at Twitter on your phone. Someone's dissing your company. Questioning your services. Impugning your integrity. Who knew 140 characters could convey so much negativity?
The best time to decide on a response isn't in the heat of the moment. So, give me a minute to offer some tips now that might help you later.
Years ago our agency developed high-level response guidelines that we've refined over time. They offer an at-a-glance means to chart a prudent course of action. Both we and our clients have used them. Check them out. Discuss them with your team.
If you haven't already established guidelines for your company, you should. read more
---
---
Nextant becomes first aviation company to join the Remanufacturing Industries Council
Nextant Aerospace, maker of the Nextant 400XTi - the world's only remanufactured business jet - and the forthcoming Nextant G90XT turboprop, has joined the Remanufacturing Industries Council (RIC).
The Remanufacturing Industries Council defines remanufacturing as: "a comprehensive and rigorous industrial process by which a previously sold, worn, or non-functional product or component is returned to a 'like-new' or 'better-than-new' condition and warranted in performance level and quality."
Remanufacturing is not the same as recycling nor is it a modification program. It produces products at a fraction of new-build cost and with significantly lower raw material consumption and greenhouse emissions. read more
---
---
Banyan receives Garmin Platinum Award
Banyan Air Service recently received the 2013 Garmin platinum award for excellent sales performance as part of the Garmin International avionics distributor network.
Banyan has received similar recognition over the past 12 years for consistently ranking among the top distributors of Garmin aviation products.
Joe Stewart, Garmin International aviation regional sales manager, presented the award to Don Campion, president of Banyan, and the Banyan Pilot Shop team. Then in a second ceremony to the Banyan Avionics team. "Banyan has been among the top tier of authorized Garmin sales and service centers for many years and it is my pleasure to recognize them with this award," says Stewart. read more
---
---
Western Aircraft opens doors to two new buildings
Western Aircraft, a Greenwich AeroGroup company, welcomed guests and held a ribbon cutting celebration this week in honor of its most recent expansion.
The company added two new buildings totaling 26,000 square feet to its 18-acre leasehold. The new construction includes an expanded parts facility as well as a two-story infill building that houses support shops for Western Aircraft's services operation.
"This day has been made possible through the collaboration of the public and private sector as well as the support of our parent company Greenwich AeroGroup," said President of Western Aircraft Jeff Mihalic. "We started this journey nearly four years ago with tremendous support from the City of Boise and the State of Idaho and today we thank all our partners for their efforts and contribution to our vision."
"Western Aircraft is an important partner to the Boise Airport and a growing part of Boise's resurgent economy," said City of Boise Mayor David Bieter. read more
---
GAMA announces 2015 Aviation Design Challenge
The General Aviation Manufacturers Association will hold the third Aviation Design Challenge in 2015. GAMA President and CEO Pete Bunce made the announcement at the Build A Plane Teachers' Day event at EAA AirVenture.
The nationwide competition to promote Science, Technology, Engineering, and Math (STEM) skills through aviation in U.S. high schools has attracted growing interest each year. In 2014, GAMA received entries from 79 schools in 33 states plus Washington, DC - nearly triple the number in 2013. Canby High School in Canby, MN and Saline High School in Saline, MI were the 2013 winners; Sunrise Mountain High School in Las Vegas, NV won in 2014.
"GAMA is very pleased to once again sponsor this life-changing program to increase students' knowledge of STEM and educate them about the many career possibilities in the general aviation manufacturing field," GAMA President and CEO Pete Bunce said. "Almost all of our winners have said this experience has altered their professional goals and opened their eyes to aviation-related career paths, including piloting, engineering, maintenance, and manufacturing. I am very excited we can bring this wonderful educational initiative to even more schools next year." read more
---
---
NBAA establishes new weather subcommittee
National Business Aviation Association President and CEO Ed Bolen has announced the formation of a new NBAA group focused on improvements in aviation weather information and flight safety.
Among those on hand for the launch were Ed Bolton, assistant administrator for NextGen with the Federal Aviation Administration, Cyndie Abelman, manager of the Aviation Branch for the National Weather Service, Kevin Johnston, senior meteorologist, FAA Air Traffic Organization and Bruce Carmichael, chairman of the NBAA Access Committee's Weather Subcommittee.
"NBAA is pleased to launch this new Weather Subcommittee of NBAA's long-standing Access Committee," said Bolen, speaking at the Friends & Partners of Aviation Weather forum in Washington, DC. "NBAA wants to fully support the general aviation weather initiatives managed by the FAA and other government agencies, and to explore ways to improve current and predictive weather information."
Bolen said that a goal for the new subcommittee is to provide a mechanism for everyone in the aviation weather user community to discuss and find consensus with the FAA and National Weather Service on identifying and meeting the most critical weather information needs of general aviation operators.
---
---
Jeremy Pisell
FlightSafety International has promoted Jeremy Pisell to the position of Manager of its Learning Center in Houston, Texas. He succeeds David Glass who was recently named Manager of FlightSafety's Learning Center in St. Louis, Missouri.
Jeremy joined FlightSafety in 2006 at the Dallas Learning Center, serving as an instructor, Program Manager, Assistant Director of Training, and Director of Training. He was most recently Assistant Manager of FlightSafety's Learning Center in Tucson, Arizona.
He began his career in aviation working at Embry-Riddle Aeronautical University as a flight specialist and then as a flight instructor for Airline Transportation Professionals. Jeremy was with Delta Air Lines for nine years just prior to joining FlightSafety and served as an associate customer service agent, instructor and course developer for Human Factors and Indoctrination training. He was also a flight training procedures instructor on the Boeing 737.
Jeremy holds Airline Transport Pilot, Commercial Pilot, and Aircraft Dispatcher certificates and is also a Certified Flight Instructor, Instrument Ground Instructor, and Training Center Evaluator. He has type ratings for the Boeing 737, Gulfstream III, and Falcon 2000 EASy aircraft.