---
European pilots join coalition for fair competition in aviation
The European Cockpit Association (ECA), representing over 38,000 European pilots, is announcing its support for "Europeans for Fair Competition" (E4FC), a coalition dedicated to restoring a level playing field for European aviation vis-à-vis state-sponsored Gulf carriers.
In the past decade, state - sponsored airlines from the United Arab Emirates and Qatar have massively expanded their capacity on many of the routes previously serviced by European carriers.
The problem with this capacity-dumping is that these airlines are (partly) state-owned, supported by state aid, benefitting from access to cheap (airport) infrastructure, fuel and capital. Such market distorting practices are detrimental not only to the aviation industry, its employees, and direct connectivity for passengers, but also harms the wider EU economy.
---
---
London Heliport reports strongest upturn in movements since 2008
500,000th movement surpassed.
The London Heliport at Battersea, the capital city's only commercially licensed heliport, achieved its best year for activity since 2008 with over 10,500 movements recorded for the year ending 31st March, 2016.
A high proportion of growth was attributable to business movements. There was an uptick especially, in private users during 2015, including the prolific weekly departures from King Power's Agusta A109, complementing Leicester City FC's ascension to top flight football.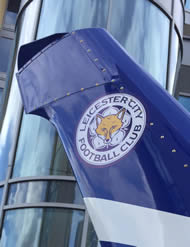 Leicester City FC's ascension to top flight football contributed to a rise in movements at the London Heliport.
Significantly, around 20% of movements were inter-lining with business jet flights, according to General Manager Simon Hutchins. The top airports for connections last year included London Stansted, London Luton, London Oxford Airport and Farnborough.
---
---
Air Charter Service announces strong financial results for 2015
Leading aircraft charter specialist, Air Charter Service, has reported a strong 2015, with a healthy increase in turnover, totalling £316m , and a 28% increase in gross profit to £39.4m for the year ending 31st January 2016.
Chairman, Chris Leach, observes: "To arrange more than 10,000 charter contracts and achieve a turnover of half a billion dollars is a remarkable feat and a fantastic way to end our 25th anniversary year. The strong increase was fairly evenly spread across our 20 offices worldwide, except for a downturn in our Russian offices' fortunes, due to the troubles in that region.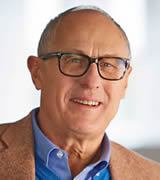 Chris Leach
"The cargo charter market continues to strengthen and our Cargo department, in particular, has had a brilliant year, buoyed by business done during the West Coast port strike at the beginning of 2015. We saw a 36% increase in the number of charters and an impressive 35% growth in gross profit last year.
---
---
Paula Kraft, founder and President of Atlanta, GA-based Tastefully Yours Catering.
Spice it up!
| | |
| --- | --- |
| | unning out of ideas for catering that flight? |
If you think a bit outside the box and understand various cultural spice combinations, you can create a variety of exciting flavor profiles for today's flight that will delight your passengers and flight crew.
We all get stuck in a catering rut; I know I do. I spend my spring fever - and my fall and winter hibernation - looking for new flavors and seasonal foods to add to the menu. If I'm bored with the usual aviation food, then you probably are as well. If you feel that your daily procurement of catering requests have become mundane and lack a bit of luster, you can take that everyday mundane and turn it to a truly inspired breath of fresh air on board. You may find that your newly inspired menu selections bring countless amounts of positive feedback. Now, let's get started.
You can apply any of these spice combinations to most all foods and even some desserts.
However, you shouldn't mix spices from different regions in the same meal.
Use the new flavor combinations on one menu item at a time to ensure that the item remains distinctive.
---
---
Kingdom of Morocco and EUROCONTROL sign Comprehensive Agreement
The Kingdom of Morocco and the European Organisation for Safety in Air Navigation - EUROCONTROL - signed a Comprehensive Agreement during a ceremony at the International Marrakech Airshow last week.
Zouhair Mohammed El Aoufir, Director General of ONDA (Office National Des Aéroports), noted: "With the signature and entry in force of this agreement, it is not only that our country achieves a global first - in that EUROCONTROL has never before signed such an agreement with a country outside Europe - but it also recognises the performance of the Moroccan air traffic management services and is consolidating a mutually desired and beneficial partnership between ONDA and EUROCONTROL."
---
---
First multirole Ka-62 prototype takes to the air
The first prototype (OP-1) of the medium multirole Ka-62 helicopter took off at Russian Helicopters' Progress Arsenyev Aviation Company (part of State Corporation Rostec) on April 28.
The lift in a hover mode was part of the factory flight testing and was completed successfully.
The OP-1 Ka-62 was launched to evaluate its overall performance and to test its main power supply systems and avionics. The helicopter was operated by test pilots from the Kamov Design Bureau, which is the main developer of the Ka-62. Previously, the rotorcraft has successfully passed a series of tests in a ground-based racing mode.
---
---
Elbit Systems' BrightNite performs successful demo flights
Breakthrough technology enabling helicopter pilots to fly in more than 90% of nights.
Elbit Systems has performed a series of successful demonstration flights using the BrightNite system, a solution that enables utility helicopters to successfully perform Degraded Visual Environment (DVE) missions in more than 90% of nights.
The goal of the flights was to demonstrate the systems' performance in DVE conditions; moonless, pitch dark nights, in which flights are rarely executed. Dozens of pilots from a variety of Air Forces around the globe participated in the demo flights, which took place in Israel.
Installed onboard an Airbus Twin-Star helicopter, the BrightNite system provided the pilots with night-piloting capabilities similar and even exceeding to those of attack helicopters.
Feedback was extremely positive: "A breakthrough system that changes flight philosophy . . . it opens a whole new flight arena . . . flying with the system was amazing, it was an expierance far above my expectations . . . the system literally opens any night to flight . . . a crucial system for helicopters in night operations . . . the system is like magic".
Lightweight, compact and cost-effective, BrightNite is a multi-spectral end to end panoramic piloting solution that delivers the essential data directly to both eyes of the pilot, enabling intuitive flight in a head-up, eyes-out orientation in pitch dark and other DVE conditions.
---
---
Dornier 228 demonstrator performs emergency SAR Operation at Cape Verde full story
---
Flight departments urged to set up pilot fitness-for-duty programs read
---
BACA looks to the future with appointment of four new Council members read
---
Ladies just don't talk about it. Paula Kraft, founder and President of Atlanta, GA-based Tastefully Yours Catering. read
---
More stories in our
Industry Supplements
see tabs at top of page.
---