---
NBAA takes additional action to support East Hampton Airport access
In the continuing battle to preserve access to East Hampton Airport (HTO) on New York's Long Island, NBAA has filed a response in further support of its pending complaint with the FAA.
Earlier this month, the town of East Hampton submitted a motion to dismiss the claim filed earlier this year by NBAA and 11 of its Members, which argues that the restrictions adopted by the town violate obligations assumed by the town when it accepted federal aviation grants.
"NBAA has filed an additional response citing FAA precedents, which establish that the town's conduct is impermissible and requires FAA action," said Steve Brown, NBAA chief operating officer. In his July 20 letter to the FAA, Brown presents legal arguments and regulatory evidence, which demonstrate that NBAA's complaint meets the requirements for Part 16 review and relief, and requests that the town's motion to dismiss should be denied.
---
---
Reynolds Jet leases historic Hangar 4 at Lunken Airport, Cincinnati
Leading aircraft management and on demand jet charter company, Reynolds Jet, has signed an agreement with Landmark Aviation for the exclusive lease of the prestigious Hangar 4 and its associated ramp area and car parking facility, on Lunken Airport, Cincinnati, OH.
The leasing of Hangar 4 is the next logical step for Reynolds Jet to further enrich its aircraft services offerings to their aircraft owner customers and on-demand jet charter clients. The company will provide these customers with additional range of ground services that include direct handling and moving of managed aircraft, and hangaring and fueling, and will now be uniquely positioned to capitalize on growth opportunities in the Cincinnati region.
Reynolds Jet is now the largest operator of on-demand charter aircraft that call Lunken Airport home. The lease of Hangar 4 will allow the company to provide the charter customer with the same boutique customer service experienced by the aircraft owner.
---
---
MYGOFLIGHT unveils affordable HUD
Once the purview of military and large commercial aircraft, an affordable Heads Up Display (HUD) has been developed that will bring this technology and capability affordably to all in aviation.
MYGOFLIGHT, maker of premium iPad and tablet gear for pilots, unveiled RECON1 during last week's EAA AirVenture at OshKosh.
The pre-production unit - a full sized working model - was on display at MYGOFLIGHT's booth, demonstrating the concept of the HUD prior to finalizing production specifications and materials.
"The HUD is here!" said Charles Schneider, CEO, MYGOFLIGHT. "After two years of development we have brought the concept to reality with the unveiling of RECON1, the first low-cost heads up display for aviation. The benefits of flying with a HUD are well known - align information a pilot needs to see with their line of sight. Our goal is to get all pilots with their heads up and eyes out during all critical phases of flight."
---
---
---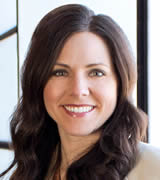 10 Questions as you consider whether to exhibit or not
Ashley Bowen Cook, vice president, at Greteman Group, a marketing communications agency based in Wichita, the Air Capital.
ith the growing number of aviation tradeshows to select from each year, it
becomes impossible to attend all.
How do you determine which to skip?
The cost of each show varies, but all demand a significant investment of resources. Both in hard costs and in people power. The average fabrication cost of a booth at larger shows is around $160 per square foot. And that doesn't include the booth space fees. Or the creative development. Or staffing.
Don't get me wrong. We are advocates of tradeshows. The networking they provide delivers one of the highest returns on investment in business aviation.
But in an environment where we are all being asked to justify the bottom line, you have to be sure the tradeshows you're considering draw your current and potential customers.
Customers, too, are getting overwhelmed with the number of shows and are making the same ROI decisions about which to attend.
---
---
---
SITA OnAir breaks into airport information services in the US
FAA enables airlines access to SITA OnAir's service for 73 US airports
Leading connected aircraft provider, SITA OnAir, is now providing digital Automatic Terminal Information Service (d-ATIS) and Pre-Departure Clearance (PDC) services, which give pilots access to key operational information, for 73 US airports.
This is now possible since the Federal Aviation Authority opened access to US PDC and d-ATIS to SITA OnAir and others.
SITA OnAir services now provide pilots with real-time d-ATIS information from 272 airports in 33 countries, for more efficient operations thanks to the use of ACARS compared to traditional voice communications.
"d-ATIS and PDC data is essential for pilots. They provide real-time information including weather at the airport, active runways, available approaches and NOTAMs," said Francois Rodriguez, Chief Strategy and Marketing Officer of SITA OnAir.
---
---
Flying Colours close to achieving ADS-B STC on Bombardier Challenger 604/605 in response to industry mandates
Flying Colours KSUS, the St Louis, USA, sister facility of Canada's completions, refurbishment and maintenance specialist Flying Colours, is close to securing a Supplemental Type Certificate for ADS-B OUT in Bombardier Challenger 604 and 605 airframes, in line with industry mandates that start coming into effect in 2017.
The Bombardier Challenger 604 and 605 models were selected as the first for installation as it is one of the most consistent airframes in the Flying Colours' portfolio.
Automatic Dependent Surveillance - OUT (ADS-B OUT) enables the aircraft to report highly accurate position and status information to air traffic control, replacing the need for traditional radar.
Flying Colours expects to have the accreditation validated by both Transport Canada and Europe's EASA following FAA approval this autumn, the culmination of a full 12 months' work by the St Louis team.
The first Challenger 605 to be modified in accordance with the STC will be introduced this September, enabling Flying Colours to start taking orders for the solution during the NBAA Convention in Las Vegas the following month.
---
---
---