---
Declines in South and East Europe outweigh growth in France and UK
There were 67,209 business aviation departures in Europe in October 2015 according to WINGX`s latest monthly Business Aviation Monitor - a 3.4% decline year on year.
Flight hours fell 5%, with a 6% decline in Private activity and a 4% fall in AOC activity.
The declines this month came in Southern Europe mainly, with sizeable decreases in Italy and Spain. Central European activity was weak, with fewer flights from Germany, Austria, and Switzerland. There were also some heavy declines across Scandinavia.
Flight activity in Europe´s leading market, France, was robustly up this month, mainly due to domestic trips and Prop activity. Activity in the UK also increased YOY. Smaller countries with growth in October included Belgium, Netherlands, and Greece.
read more, plus download a copy of the current Business Aviation Monitor
---
---
Chapman Freeborn and Norway-based charter specialist Airbroker announce new strategic partnership

Chapman Freeborn Airchartering has launched a new strategic partnership with Oslo-based Airbroker AS to further enhance both companies' offerings in the international air charter market.

The global aircraft charter specialist - which works with numerous other brokers and operators around the world via its unique Global Broker Programme - is now the exclusive partner for all of Airbroker's charter requirements outside of its home market of Norway.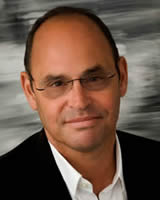 Chapman Freeborn CEO,
Russi Batliwala.
The new agreement has been established to give Norwegian customers greater access to worldwide air charter solutions, while further enhancing Chapman Freeborn's existing coverage in Scandinavia. The partnership will give clients access to the full range of charter aircraft through Chapman Freeborn's global network of over 30 locations - including private jets, commercial airliners and freighter aircraft of all sizes.
---
---
Cabot Aviation launches Private Jet Remarketing operations
Appointment of Tim Barber as Senior Vice President Private Jets.
Cabot Aviation, the global aircraft remarketing division of Air Partner PLC, has announced the strategic expansion of its operations into the Private Jet sector with the appointment of Tim Barber as Senior Vice President - Private Jets to lead the team.
Cabot Aviation is a well-established and successful aircraft remarketing broker which primarily operates in the commercial and cargo aircraft types. The expansion of Cabot Aviation's operation to encompass Private Jets is both a logical step to broaden the service proposition that Cabot Aviation can offer to clients and it is highly complementary to the leading Private Jet charter and JetCard operations of Cabot Aviation's parent company Air Partner.
---
---
Paula Kraft, founder and President of Atlanta, GA-based Tastefully Yours Catering, offers some Turkey-based inflight catering ideas . . .
Turkey Season has officially arrived
can say that because today I ate my season's first round of roasted turkey, southern
cornbread stuffing (called stuffin' in the south) and gravy for dinner.
And yes, there was a real turkey at the heart of the meal - bones and all. I wish I could say that I prepared it, but honestly I must admit it was purchased.
I was driving past one of my favorite spots to eat; a place that serves less than fancy food, full of fat and calories. (You all have one of those spots you sneak away to on occasion I'm sure). It looks as if it went out of business years ago. A 'hole in the wall' place without much care taken to make it look welcoming; a place where none of us would go for a special occasion. I'm sure you'd die of horror if you saw my hole in the wall place.
It's an old 'mom and pop' style cafeteria where "mom" makes everything . . . and makes it with love (plus added fat, salt and calories galore!). I've been going there for years - whenever I've wanted what I know I shouldn't really have. The same people are still working the line and serving patrons as they did 20 years ago.
So, I'm driving by and I see the sign on the street saying 'Fresh Turkey and Stuffin' Tonight'. The urge to turn around and go back just for their cornbread stuffin' was out of my control.
---
---
Middle Eastern private jet owners are younger and spend more on planes than global average

The typical private jet owner in the Middle East is male, nearly five years younger than the global average and has planes that are worth three times more than his peers' jets, according to a white paper by Wealth-X and WINGX Advance.

The white paper, titled Private Aviation in the Middle East: Owner Profile, Trends and Business Opportunity - released ahead of the Dubai Air Show - underscores opportunities in the region for the private aviation business, estimated to be worth about US$10bn over the next decade.
---
---
Global growth continues for Emerald VIP with first Asia location opening in Thailand
Emerald VIP Services the Irish based concierge, executive transportation and aviation services provider is continuing its rapid geographic expansion with an agreement which will extend the services offered into Thailand.
The Thailand expansion has been achieved through a licensing agreement with Indodaman which provides a range of services geared to the business and high end leisure traveller through its offices located in Bangkok and Phuket.
---
---
Global helicopter operator achieves 10,000 SAR flight hours
Assists 2,000 people in UK.
Global helicopter services provider, CHC Helicopter, has achieved a milestone of 10,000 flight hours on the three AgustaWestland AW139s flying for its UK search-and-rescue (SAR) contract, operated on behalf of Her Majesty's Coastguard. The service has rescued and assisted more than 2,000 people on the south coast of England.
The company's three AgustaWestland AW139 aircraft have completed more than 3,300 missions, operating from the company's bases in Lee-on-Solent, Hampshire, and Portland, Dorset. CHC has been providing the service to the UK Department for Transport on behalf of Her Majesty's Coastguard since 2007.
---
BACA accelerates US memberships at NBAA
Members of the Council of the Baltic Air Charter Association (BACA) will be attending NBAA to support membership attendees and work with ARGUS International in promoting the BACA Endorsed 'ARGUS Certified Charter Broker programme'.
Charter Brokers gaining ARGUS certification qualify for free and automatic membership of BACA for the first year.
BACA is keen to accept US members because of the close relationship between USA and EU and the amount of flights that take place between the continents. Additionally, BACA can offer valuable assistance in exchanging and sharing information on companies operating in the regions.
---
NBAA defends Santa Monica Airport in latest round of access fight read
---
The scent of fall is in the air. Paula Kraft, founder and President of Atlanta, GA-based Tastefully Yours Catering. read
---
Cardiff Aviation revolutionises the skies with 'airline-in-a-box' read
---
Advertising in an ad-blocking environment. Jordan Walker, digital director at Greteman Group. read
---
More stories in our
Industry Supplements
see tabs at top of page.